Driver of car rams two-wheelers to evade chasing police
Nagpur: The 'overzealous' policemen sometimes give safety and security of citizens a miss while performing their duty.
In the instance incident, captured on CCTV cameras, two cops riding a bike are seen chasing a speeding and recklessly driven car in Sindhi Colony of Mecosabagh probably to nab two offenders for an unspecified crime. In the process, to avoid arrest, the rash car driver is seen ramming several parked vehicles in the lanes in the area. Fortunately nobody was standing near or seated on the rammed vehicles otherwise the police chase and speeding car would have wreaked havoc.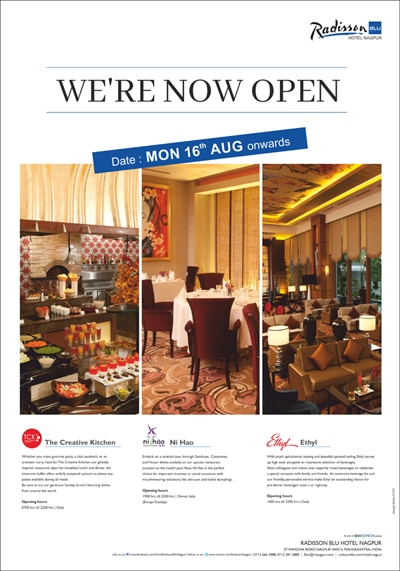 Ultimately the cops succeeded in arresting the two offenders riding in the car as the road was closed at a point. But the question is: Why the car was being driven so rashly and why the cops were chasing it? Were the two men transporting some nasty stuff or committed a crime and then fleeing?
The incident took place on November 19 night in Sindhi Colony of Mecosabagh in which a white Alto car was being driven recklessly. Two cops on patrol duty spotted the car and tried to stop it. But seeing the cops, the driver accelerated the car and tried to flee in the narrow lanes in zigzag manner. The out of control car dashed against at least three vehicles, mostly two-wheelers, parked on the side of the road. Forget the vehicles, the car could have crushed the innocent men, women or kids and injured them fatally.
The rammed moped and bike belonged to Rahul Motwani and Pankaj Keswani respectively. Earlier, a speeding car had smashed barricades and injured four cops at Mankapur Square a few days ago.
Commenting on the incident, Jaripatka Police Inspector Parag Pote said that the car was being driven irresponsibly and posed hazards to citizens. The patrolling cops spotted the car and started chasing it. For evading arrest, the car driver went berserk and could have fatal injuries had it dashed against people. Cops have booked the car driver under relevant Sections and arrested him along his accomplice.
A resident of Mecosabagh, Rahul Motwani said that the car was being driven at breakneck speed. Two men were seated in the car and were allegedly consuming liquor. A kid on bicycle narrowly escaped being hit by the car. But the car rammed a two-wheeler of Anmol Peshwani with force when the cops were in the chase.
Another local Pankaj Keswani said the car hit his white Aviator moped with forceful impact and damaged it. It was lucky escape for many residents at the speeding car could have hit them too.
.. Ravikant Kamble