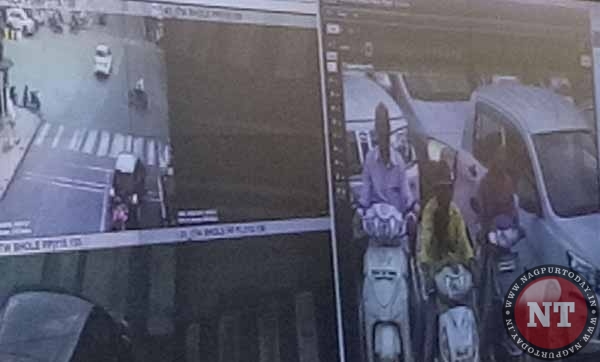 Nagpur: As Nagpur is fast speeding towards becoming a smart city, the bulging city traffic has emerged as a bigger challenge for the city traffic cops. Taking the city to hi-tech traffic managment system, the Nagpur Traffic Department has established a fully sychronised City Operation Centre (COC) to keep a tab on every traffic movement and violation in the city, without physical presence of trafficmen.
This system has already started working and yielding substantial results as is evident from e-challans being received by the traffic rule violators and other traffic offenders.
In an exclusive interview with ACP Traffic Ashok Baghul and DCP Traffic Chaitanya S., Nagpur Today tried to unearth more details on this upgraded traffic management system, where in, 3500 CCTV cameras have been installed across various signals and prominent areas of Nagpur. Of them, 3200 are already operational now.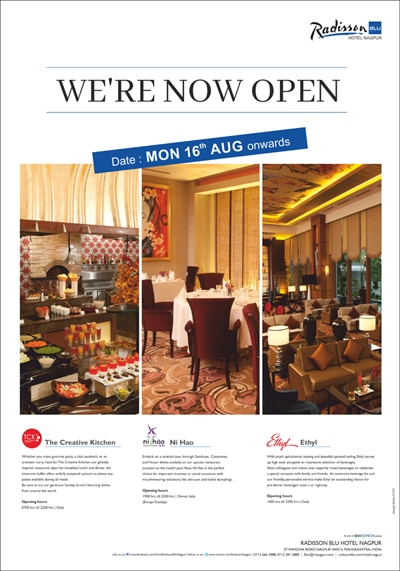 DCP Chaitanya S informed that even as the CCTVs have been installed at traffic singles, there were many misconceptions around that only few CCTVs are actually functioning. Clearing the air he said, "All the traffic cameras across the city are functional. With assistance of the city operation centre (COC), we are monitoring every violator or unusual activity for security of traffic and civic management purposes."
What is COC?
To aid commuters, enforce law and to encourage safe driving, CCTV camera surveillance system was implemented in Nagpur under the smart city initiative. Supervised by the City Operation Centre (COC), this surveillance system is fully functional on the 6th floor of the Nagpur Municipal Corporation's (NMC) new administrative building.
The hitech centre comprises a video wall, an IT cell, ACP cabin. Through live feeds of all the CCTVs installed across the city, COC puts up technology like ANPR (automatic number plate recognition), RLVD (red light violation detection) to track down offenders. Besides, the NMC team as well as police can also control and handle all the CCTVs sitting at the COC.
Camera watch at traffic signals
The following cameras have planted on traffic singles which are operated by COC:
– Pan] tilt and zoom (PTZ) camera which gives clear view up to 300meter
– Multi sensor camera with recording range between 80-100meter
– Fixed cameras
– Dome cameras
These cameras have installed with suitable angle to provide wider views of traffic signals
Effective in catching violation : ACP Bhagul
Taking the discussion forward, ACP Traffic Ashok Bhagul told NT, "Cameras used to enforce speed and red light laws are effective in catching violations and issuing e-chalans. The visible surveillance cameras posted at intersections can encourage safe driving habits and discourage traffic violations, apart from the violations pertaining to simply jumping the signals. These cameras would click your pictures if you are not wearing helmet, riding triple seat, or even if you are not wearing seat belts."
"At COC, we are also working on vehicle profiles, which will divulge vital information about vehicles like its RC, PUC, insurance etc. However frequent offenders of drunken driving and violators of other motor vehicles act are being listed out. Such offenders will further be awarded with enhanced punishment. Any offender tends to break traffic rules frequently, will lose their registration and licence," he said.
Challenges apart, work on progression
ACP Bhagul said, "Although with a limited manpower we are working with our full potential. It takes minimum 15 days to receive e-chalan by post. From April 28 to June 18, 2018 we have recovered over 1.2 lakh pictures of offenders and 25,000 of them have been already served e-challan."
He also lamented the growing tendency of traffic violation and requested the citizens to be aware of surrounding and be alert on road as 1.5 lakh people die every year in India due to road accidents. This apart there are lakhs of people who suffer from severe injuries along with thousand of crores of property loss. He summed it up appealing one and all to follow traffic rules and be a smart citizen.
– By Shubham Nagdeve & Farhan Kazi