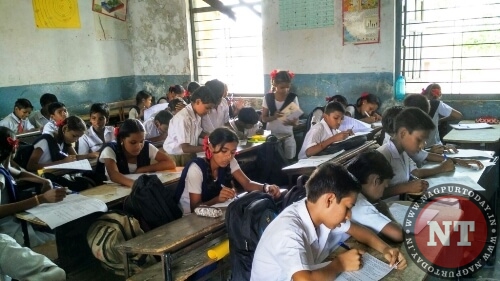 Nagpur: Even as few private and other CBSE schools have reopened last week, this week its time for the State government run and affiliated private and aided schools to get back to work after a long summer vacation. The schools are scheduled to open from Tuesday 26th June.
The Nagpur Municipal Corporation is also all set to distribute the books and uniforms to students on its first day.
School will felicitate all the students on the first day of the schools. In the coming days every NMC school will also distribute woollen clothes to the students. 260 cycles was also distributed in 22 schools which fall under NMC. Officials around the Nagpur will be present in schools (Dr Babasaheb Ambedkar madhyamik School, Shivangaon Madhyamik school, and many more) to distribute the books and uniforms to the students on their first day
The silence in the class rooms will once again break as a long summer break will finally be over for students and the classes for academic session 2018-19 will once again start. First day of the schools will surely be a mixed felling for many students with making new friends, new school, and new classroom. Some students will be in a great joy of meeting their old friend after a long time while some will be in awe of the new place.