Nagpur: Arun Nimkar, a comparative well to do farmer of Badnera, near Amravati, was traveling to Nagpur by road on July 2nd.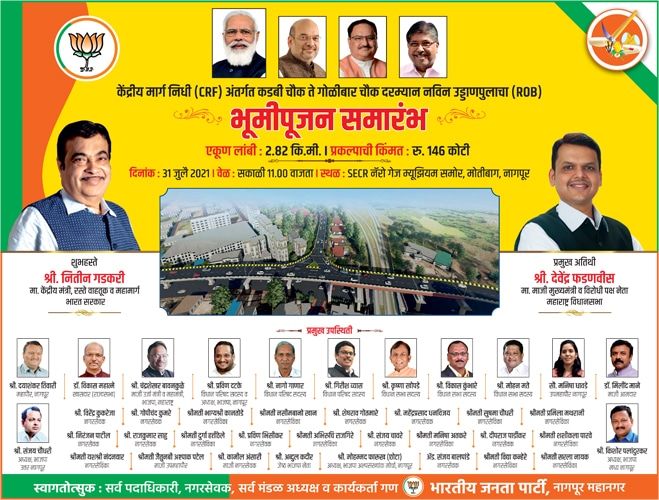 The journey is of 110 kms approximately and passes through rural, agricultural areas that used to have good fertile soils and a decent agricultural income till some decades ago.
With falling prices of Cotton and other agri produce like Soybean and lack of irrigation facilities though much has been promised on paper by subsequent state governments the farmers have gradually fallen on subsistence levels.
They manage to just get by on what they produce – if rains are normal…
This year, after a good start in June, which brought cheer to farming community, rains have all but disappeared for a week.
Thus the scene Arun saw on his journey to Nagpur was one that filled him with despair and hopelessness.
Most farmers had finished sowing by June 25th – 26th and with the continued rains cotton crops had emerged as tender shoots. The first two weeks are very critical for the young plants and they have to have a cloud cover and regular watering by rains. In harsh sunlight and dry weather they soon wilt and die. This is the scene that he saw all across the two districts.
Situation more disheartening in Marathwada
According to the data available with Skymet, Vidarbha was one of the sub-divisions that observed excess rainfall of 50% or above at the end of June.  On the flip side, the adjacent Marathwada region only received 120 mm of rain as against its monthly average rainfall of 148 mm.
Marathwada region is the most interior part of Maharashtra. This fact is one of major factors that makes bountiful rains over Maharashtra become meagre before they reach the places in Marathwada region such as Latur, Parbhani and Nanded. This unfavourable geographical presence of Marathwada leads to recurrent monopoly of farmers' suicides in Marathwada. Though lack of rational water policy and absence of irrigation and irrigation backlog also contribute to farmers' suicides.
After no rains for 7-8 straight days, light rainfall is forecast for the next two days in Nagpur and surrounding areas.
But the light rain and cloudy weather in next two days may fail to bring any respite to crops.  However the weather is likely to bring slight r
relief from the hot and humid weather. As per the latest forecast, the cities situated in Vidarbha and Marathwada are likely to start receiving rain today and the rain activity is likely to continue till tomorrow.