'Nagpur to be developed as petroleum hub'—CM

Nagpur: Vidarbha Industries Association (VIA) on Aug 21 organised a seminar with a view to promote plastic industry in Vidarbha region. The seminar was entitled 'Plastic and Chemical Industry in Vidarbha' and the entrepreneurs from the field of plastic and chemicals participated in it to discuss the scope of industry in Vidarbha region.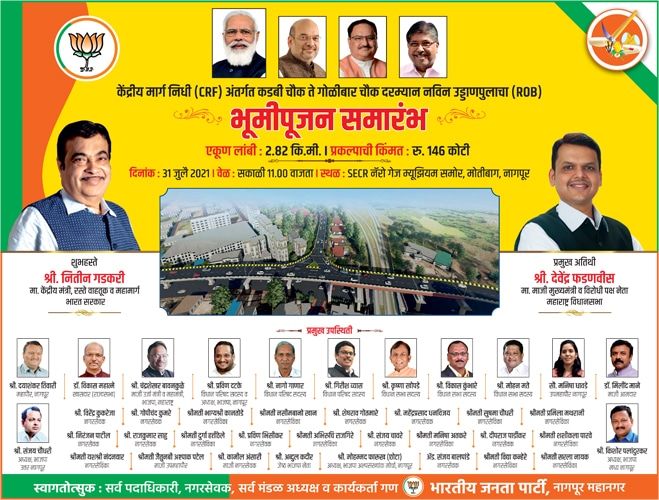 Prominently present in the seminar included Chief Minister Devendra Fadnavis, Union Minister Nitin Gadkari and Union Chemical and Fertilizer Minister Hanjraj Ahir.
Addressing the seminar, Chief Minister said, "It is the need of hour to promote plastic industry in Vidarbha as it has ample scope for it, and the state government is with the entrepreneurs and will provide all possible support. In the days to come, Nagpur will be developed as Petroleum Hub. At present, the petroleum hub status is being enjoyed by Gujarat, Andhra Pradesh, Tamil Nadu and Odisha, but henceforth this status will be enjoyed by Maharashtra also."
According to Chief Minister, the petroleum hubs are located in the states which are situated by the side of sea, but the central agency, which allots this status, has for the first time chosen a city which not coastal and where there ares no marine activities.

Fadnavsi during his address also made various announcements that included opening of Central Petroleum Engineering Centre (CPEC) at Chandrapur, which would conduct research to promote plastic and petroleum industries. As a result, not only would the related industries be benefited, but also the students of Vidarbha would find opportunity to work in this field and carry our researches.
According to Chief Minister, the shut down government company, Hindustan Antibiotics, would be restarted.
Speaking on the occasion, Nitin Gadkari said, "The present day business trend has changed. Thus, as the new government is standing with entrepreneurs, they would also have to cooperate with the government. Earlier, the land was acquired for economic zone and industrial estate, and the land was not used as committed. But, that system would not work now. In case the land with any entrepreneur is lying vacant or unused, it would be taken back and transferred to some other entrepreneur for use."

According to Gadkari,  the plastic and chemical industries will have to change as per the need of time. Earlier, the wastage from plastic manufacturing was found useless, but with the new technique, the wastage would be reused (recycled) for production of such things which might be useful for agriculture as well.
The seminar was attended by officers of state as well as the senior central officers from Ministry of Chemicals and Fertilizers. In addition to them, there were also interested entrepreneurs present.
According to VIA, which had hosted the seminar, this programme would further gear up industrial progress in Vidarbha.