Bhendi – Rs. 80/ to Rs. 100/ a Kg.
Dhemsi / Tinda/ Indian round gourd – Rs. 140/ a Kg
Cualiflower – Rs. 50/ to 60/ perKg
Potatoes and onions – Rs. 30 to 40 per Kg
And exotic vegetables like coloured capsicum , brocolli etc. Rs. 480/ per Kg
You get the gist I think. These were the rates of vegetables in a city market when NT did a survey. Granted the market chosen was Gokulpeth market that is supposed to be on the 'expensive' side but it is still one of the most visited markets of the city, definitely the most crowded.

Surprisingly, or may be not so, we found the place desolate and quite empty when we went there. The vendors were all calling out to us and trying desperately to market their ware which we know is highly perishable. Some of the veggies were already showing signs of yellowing, dryness and looked stale despite being drenched in water. But yet, the vendors were sticking to their rates.

"Why are your rates so high?" I asked one man.
"I have bought it at just marginally less from Cotton market/ Kalamna market. If I reduce my rates what do I earn?" he asked me.
I turned this question to my brother – a farmer growing some vegetables about 100 kms away from Nagpur.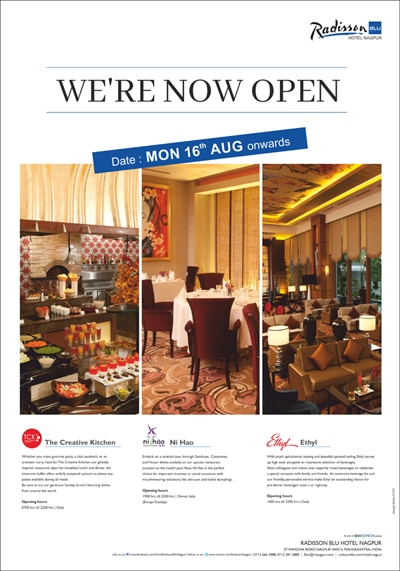 "Why are vegetables so highly priced this year despite it being winter, the season for vegetables?"
"What are you talking of?" My brother asked me indignantly. "Are you making fun of me? I have just sold tomatoes for only Rs. 2/ a kg!"  I checked with everyone in Nagpur – no one remembered buying tomatoes for less than Rs. 20/ anywhere in the city. Many have paid Rs. 30/ too. I am speaking of retail prices, and markets that are held weekly. They do claim that behind the airport a new market has sprung up by the roadsides that has really cheap vegetables. But what about the petrol expenses if I have to drive 10 Kms away in quest of cheap veggies?

How vegetables are priced – A case study of the Tomato !
Farmer has sold them Rs. 2  a Kg.and we buy for Rs. 20/  And buy tomatoes we must; none of our vegetables, or curries or even dal tadkas can be made without it!
Rs. 2 to Rs. 20…. ten times from farm to customer. Or Rs. 18/ value addition. Where does this money go? Why doesn't the farmer bring it to the city and sell his produce himself?

Ramrao ( let's call an average farmer by this name) did this. He arranged for a mini truck to carry his tomatoes to the city himself. He was told that the 'bhada' rent would be Rs. 3000/ for the smallest one ton carrier. Loading at village point would be Rs. 300+ , unloading at city another Rs. 350/ +. Weighing charges additional, if he had to wait for agent after unloading, storage charges additional. Finally when he sold to Agent, called 'Adat' in Marathi, he would have to pay up 10% of whatever rate he got. So assume he gets Rs. 7/ a Kg and so Rs. 7000/  total a cut of Rs. 700/ goes as commission. Thus you add all his costs – of just transportation  from farm to market- he has spent 4500/ and gets to keep Rs. 2500/. But wait a minute! He might have carted 1 ton but when he unloads, 15% to 20% of tomatoes may be damaged and unfit for market….so there go almost Rs. 500/ more it leaves him with Rs. 2000/ for 1000 Kgs or back to Rs. 2 a Kg. That is what he would get if he sold it to the agent at his village, so why will he bother coming to the city?

Now let's go to the Agent – we'll call him Shyamrao. He has paid Rs. 6300/ for about 800 Kgs of tomatoes. ( We have to deduct weight of carton and wastage during transport, remember?) Even if he sells this at Rs. 15/ per Kg to retailer, he has made 12,000/. Spent 6000 + and made 12,000.
Almost 100% profit.
Not all retailers get it for Rs. 15/ though. A retailer who owns a large outlet or has a chain of outlets my get it for Rs. 14/ even but a smaller retailer who wants only 2-3 Kgs will have to pay Rs. 18/ or more. He will then sell it at Rs. 25/ to Rs. 30/ depending on which area he goes to sell his ware. There are many cyclists/ sellers who buy in small quantities. The poor fellow cycles round and round in 2 or 3 localities, in cold winters, hot summers, rains – shouting out the names of vegetables he is selling. And yet, we the customer bargain hardest with him while buying.
"These tomatoes are available at Rs. 2/ in my home village. Why are you selling it at Rs. 30/ to me? This is cheating! Reduce the rate. Or give me some dhania and mirchis free with my veggies." The poor fellow needs to sell to you tomorrow also, he obliges and you feel you have done your bit for the family budget.
But just consider the farmer's budget. He has "earned" Rs. 2/ per Kg. after looking after the tomato crop for 4 months average. He has spent on seeds, on fertilizers and on pesticides. (Tomatoes are very prone to pest attack – even insects like them it seems! So 5 -6 rounds of sprays may have been made). Then there is cost of labour which now stands at Rs. 200 a day for a man and Rs. 150 a day for a woman.(Minimum) You need labour for sowing, labour for weeding, labour for spraying, labour for harvesting. If after accounting for all this, even if he gets 25 paisa for a Kg. he is lucky. Most of the times, he spends more, earns less. That is why I say it's in vogue for city people to speak of subsidies for farmers, but it is actually our farmers who subsidize the whole forward chain – the transporter; the agent; the retailer and ultimately us – the customer.
The story is the same for any other vegetable – even expensive ones like 'bhendi' and 'tendi' of the day. These vegetables are grown in select areas, have to be transported from more distance and are lesser in quantity so they end up fetching more price. But again – for the agent and retailer, not farmer.
Finally – why are vegetables getting dearer by the day?

As my brother the farmer said – when I earn so little on it, why should I sow vegetables? I don't owe it to you city people to keep you fed with the right variety of vegetables with the right vitamins and minerals. I have to ensure my children and my grandchildren get to eat in the first place! So I will sow what has the chance of earning more for me – even marginally so. If it is soyabean or cotton or oranges, that is what I will go in for.
Another, and the main reason why we are definitely going to find raw material for food get dearer and dearer is many of the second and third generation farmers – like my brother's sons – dont want to get into agriculture. They are selling their ancestral agri-lands to make malls, hospitals, schools and colleges, housing and in my brother's case even a huge 'marriage hall' that was the first one in the village and made good money till new ones have mushroomed up on other farmlands.
Lands for farming decreasing; farmers disappearing and our populations and appetites increasing. Recipe for disaster? Please pass me the vegetables! God knows how long they are going to be available?
What is the way to save our vegetables and our farmers – even if we think of it in that order? Cold storage facilities, farmers' unions who will carry equal weight as the agents' associations, market committees that are run by farmers and not politicians and more value addition to the chain by way of food processing units based near farming areas. So when tomatoes become this cheap that transportation to city becomes a problem he can sell them to a factory that makes tomato puree or tomato juice or ketchup.
Anyone who has children/ siblings or other relatives living in the US must have learnt that when you go to the supermarket to shop for vegetables and groceries you reach for canned tomato and not for fresh ones, Unless you want to make salad. Because fresh tomatoes can be $ 3/ for 3 but canned will be $1.50 or less.
We are lucky that at whatever price we are still getting fresh vegetables – like I said before, enjoy them while you can!
Sunita Mudaliar