Nagpur: In continuation of its mission of the development of Vidarbha, delegates of the Vidarbha Economic Development Council (VED) met Krupal Tumane, Member of Parliament from Ramtek about expediting the establishment of a National Institute of Design in Nagpur for the convenience of the people of central India. Tumane, considering this to be a necessary facility to be created here, assured them of his full support.The delegates comprised Devendra Parekh – President, Rahul Upganlawar – Secretary General, Pradeep Maheshwari – Jt. Secretary and Navin Malewar – Executive Committee Member.
The creation of 4 new NID campuses was suggested as part of the Government's 2007 National Design Policy. The plan envisaged campuses in 4 new states, namely Andhra Pradesh, Assam, Haryana and Madhya Pradesh, the places being Hyderabad, Jorhat, Kurukshetra and Bhopal (with extension campus in Gwalior) respectively. The aim was to have the campuses operational by 2016 and all them are already operational.
VED has been making demands on the Union and Maharashtra Governments from time to time to Ministry of Commerce & Industries, Government of India to set up National Institute of Design (NID) at Nagpur for the Vidarbha region. The vision & mission of VED is to have one of the pivotal global institutions in the field of Industrial, Textile & Automobile Design and research in high end technologies and objective is to provide suitable manpower for the Indian Textile & Automobile Industries and developing Nagpur as centre of national importance for Design.
VED has been pursuing this matter for the past 5 years also having taken up the matter with Anand Sharma, the then Union Minister for Commerce. He had then suggested that students from Vidarbha and surrounds take admission in Hyderabad.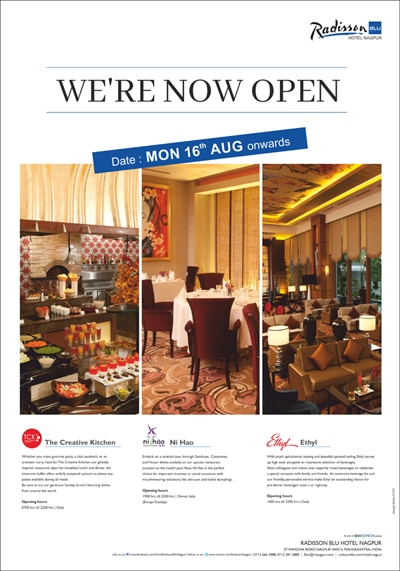 However, today's population in Nagpur validates the establishment of an NID here itself. There being NIDs in almost all the States, it is a well-justified demand as there are no NIDs in Maharashtra State.
The National Institute of Design (NID) is internationally acclaimed as one of the foremost multi-disciplinary institutions in the field of design education and research. The institute functions as an autonomous body under the department of Industrial Policy & Promotion, Ministry of Commerce & Industry, Government of India.
NID is recognised by the Dept. of Scientific & Industrial Research (DSIR) under Ministry of Science & Technology, Government of India, as a scientific and industrial design research organisation. The Business Week, USA has listed NID as one of the top 25 European & Asian programmes in the world. NID has been a pioneer in industrial design education after Bauhaus and Ulm in Germany and is known for its pursuit of design excellence to make Designed in India, Made for the World a reality. NID's graduates have made a mark in key sectors of commerce, industry and social development by taking role of catalysts and through thought leadership.
Having entered the 6th decade of design excellence, NID has been active as an autonomous institute in education, applied research, service and advanced training in five faculty streams, Industrial Design, Communication Design, Textile, Apparel & Lifestyle Design, IT Integrated (Experiential) Design and Interdisciplinary Design Studies. NID offers a wide spectrum of design domains while encouraging trans-disciplinary design projects.