Nagpur News.
Continuing its new initiatives, Vidarbha Connect (VCan), an apolitical forum of citizens from all walks of life, submitted a representation to the additional collector Panjabrao Wankhede, for creation of Vidarbha state on Monday. The representation was addressed to President of India Pranab Mukherjee, Maharashtra governor K Sankaranarayanan and chief minister Prithviraj Chavan.
The delegation of about 50 members was led by VCan president Mukesh Samarth and convenor of the project Trisharan Sahare. Anand Kajgikar and Prof Javed Sheikh were the other directors who executed the project to perfection. They were given appointment by collector Abhishek Krushna, but since he couldn't reach the office due to official work, he directed the delegation to meet Wankhede. The members explained him the need for separating Vidarbha for economic and financial reasons which would benefit both states.
The additional collector gave a patient hearing to the delegation and assured them that he will dispatched the Vcan representation to the President, governor and CM. After coming out, the members raised slogans for separate state and Jai Vidarbha.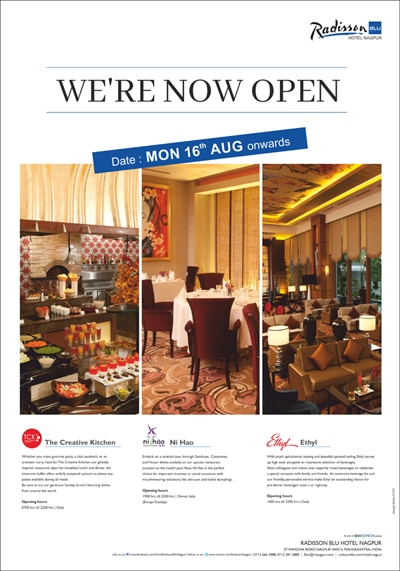 The next and most ambitious project of Vidarbha Connect is hoisting Vidarbha Flag in all 11 districts of Vidarbha with VCan members themselves going to places and completing the project in association with local organisations.
Other VCan who were part of the delegation included – secretary Dinesh Naidu, treasurer Tejinder Singh Renu, joint secretary Smita Sarode Singalkar, Adv Atul Modi,Adv Raffique Akbani, chartered accountant Viren Gijare, Vishvajitsingh Kridutta, Santosh Madavi, Niranjan Atram, Sagar Atram, Chetan Dhole, Banty Sayyam, Sonu Sahare, Amit Awale, Rakesh Bairisal, Bhuppy Jambhulkar, Sandeep Wasnik, Vinay Narnaware, Pravin Masram, Nabbu Shaikh, Kishor Kulkarni, Suresh Warade, Dhiraj Samundre, Babu Dhurve, and others.