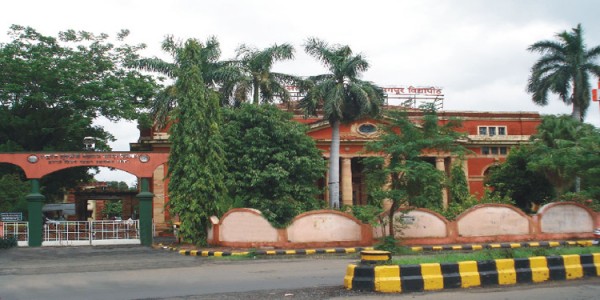 Nagpur News: Nagpur University is feeling intense heat, as it today submitted before the Nagpur Bench of Bombay High Court the results of eight BE (Bachelor of Engineering) answer papers that had been checked by independent valuators under court orders. The change in marks is drastic, with a rise of 15 to 20 marks in some cases, providing concrete proof of the fact that valuators- and not students- are the reason behind thousands of students failing their papers in the previous semester. Today was the third hearing for the case filed by RTMNU Engineering students against their own University for mass failings due to incorrect paper checking
A bench of judges comprising Justice B R Gavai and A Bhangale today slammed Nagpur University representatives for incorrect valuation and revaluation and for "playing with the life of students in such a casual manner".
While the University legal representatives said that there are clauses which mandate a probe against the valuators in case of incorrect checking, they were told by the judge, "Forget about sections. Please speak to the Vice Chancellor (Vilas Sapkal). I will have to reconsider the entire issue".
A fresh hearing has been called at 10:30 tomorrow morning, and the Vice Chancellor's statement regarding the matter will play an important part. "The errors by you are blatant and glaring, but you kept saying No Change. What if the court dealt with legal cases in such a manner, without giving people a proper hearing?", said the court, referring to entire batches of exam papers that were given in for revaluation by students but were returned with no change.
-Meghna Majumdar