Round Table India & Ladies Circle India Week observed from November 14 to 20, 2021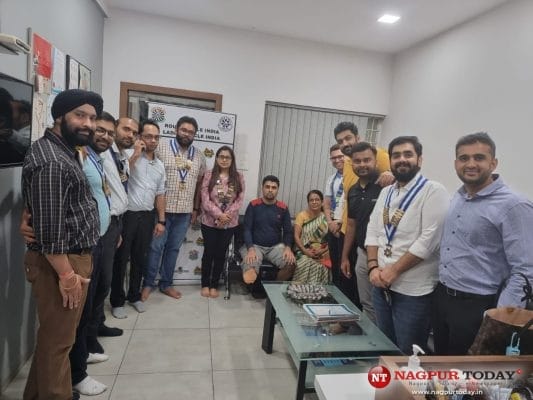 Nagpur: Round Table India and Ladies Circle India, embodies philanthropy by their desire to promote the welfare of others, expressed by their generous donations of money to good causes. Their activities displays their goodwill towards fellow members of the human race through active efforts to promote human welfare through humanitarian activities.
Round Table India (RTI), is an organisation of non-political and non-sectarian young men between the age group of 18 and 40, promoting service, fellowship and goodwill in national and international affairs. Working towards the education of underprivileged children, till date, 7141 classrooms have been built across India in 3041 schools, impacting 7.86 million children.
Ladies Circle India, is non-political and non-sectarian Organisation with membership open to only the wives of members Round Table India. It offers opportunities for serving the community, for fostering and strengthening friendships between like-minded young women and helps create a better understanding of the obligations one owes to the society. Ladies Circle India comprises of over 1600 members with 114 active Circles spread across India, present in 19 States and 57 cities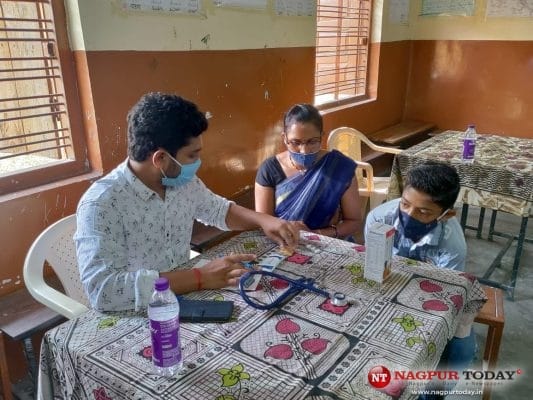 Philanthropy is a critical part of a democratic society. Philanthropy focuses on the elimination of various social problems that abound in our society today. The Tablers from Round Table India endeavor to tackle the problem in a very logical thought out and well discussed. They use all the hidden and acquired talents and knowledge to achieve what the need of the hour is.
Keeping in tune with their aims and objectives of "Freedom Through Education", Round Table India and Ladies Circle India represented in Nagpur by its chapters namely Nagpur Round Table 83, Nagpur Arthurs Round Table 180, Nagpur Spirits Round Table 258, Nagpur Tigers Round Table 299, and Nagpur Ladies Circle 50. They all jointly celebrated the annual Round Table India & Ladies Circle India Week from November 14 to 20, 2021, and effectively contributed to society.
As a part of this Round Table India and Ladies Circle Week jointly various philanthropic activities were undertaken:–
November 14, 2021 – Children's Day: More than 50 underprivileged kids from Sunshine foundation were taken to Fun Factory, Bharat Nagar for a fun filled day. Activities and food packets were arranged for the kids.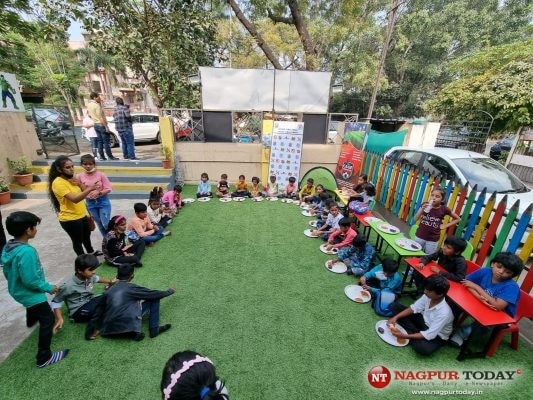 November 15, 2021 – Community Helper's Day / Covid Warriors Day: Snack boxes were distributed to Hospital staff at Nectar Hospital, Ramdaspeth and 25 full sleeves sweaters are being distributed to NMC Garbage collectors.
November 16, 2021 – Out of the Box Day: A limb ( prosthesis below the right knee) was donated to a needy person at Pinnacle hospital, Ramdaspeth. A medical camp was also organised at Maharashtra Adhyayan school wherein General practice, Eye Examination, Gynecology, skin & Allergy consultations were provided by team of 4 doctors coordinated by Dr. Kartikeya Chaturvedi and Dr. Tanmay Bansod.
November 17, 2021: Publicity Day: Three hoardings were installed in prominent locations in Nagpur and Radio Interview with Radio Mirchi was organised. The idea of sharing what RTI does as an organisation to inspire and encourage other like minded people to actively participate in community service and building activities.
November 18, 2021: Bring a Smile: Entertainment night was hosted at Shraddhandhpeth Anathalaya wherein a singer was invited and food was arranged for the kids.
November 19, 2021: Clean India Green India: More than 100 Saplings were planted at industrial premises of our member.
November 20, 2021: National Fellowship Day: A fellowship event was organised wherein a lot of past and present members of tables and circles had participated to get together for a fun evening.