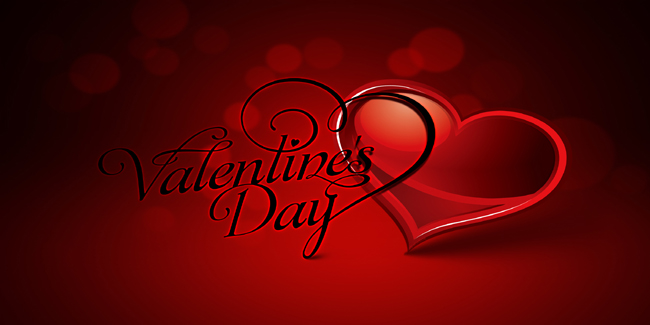 Nagpur News : Valentine's Day is here to cheer to you all, young and old alike. The fast paced life has made love quite a casual affair. The current lot of young lovers may not completely agree to this fact but researchers and social pundits feel the spark is certainly missing from modern day love. Even if it exists, then it keeps on changing trends just like fast food culture.
Experts believe that the actual feeling has been lost on internet, mobile, SMS and social media and other tools of technology. As an elderly person puts up, "Love cannot be technical. In today's times this very sentiment goes viral rather than emotional. Love cannot be infectious. It needs to be inspirational."
As they say love is blind, the youth of Nagpur completely agrees to this philosophy. Out of the 50 odd lovebirds whom Nagpur Today spoke were supportive of this standby love theory. However, the young blood still vouch for the way their yesteryear's counterparts went ahead with their love story.
As Anuj Gupte quips, "Gone are those lovely days when perfume soaked handwritten love letters were the only means of communications between the two people in love. The pain of separation was much intense during the days when there were no mobile phones and landline phones were within reach of limited people. Our age cannot match that level of excitement in love."
Ishq Waala Love
College girl Rupali Kate views that now love has turned into two phases – short term and long term. The former dies without trace while the latter has some substance into it, which is now known as "Ishq Waala Love" (the passionate love). However 71 year old Arunesh Kothari discards this modern day love theory by claiming that there is no short term in love, if it is true love. "Agar aisa hota to pehli nazar mein kabhi pyar nahi hota" (If such a term exists, then there would have never been anything like love at first sight)
Love Letters Vs SMS
Technology has certainly taken its toll on emotions as is evident from the fact that computer and mobile keys have given a long rest to the pen which squeezes out the pearls of words that reflects emotions for the sweetheart.  37 years old Gaurav Harpal has been leading a happily married love life since last 5 years. He has expressed his love through a letter which his wife has preserved till date. He said, "Whenever we had a tiff we relive those good old memories of love that reignites the spark within us."
Engineering student Kunal Khemkar who is in love with a girl for the last 5 years counters, "It doesn't really matter whether you write a letter or send an SMS. Everything is fair and genuine in the matter of hearts as long as your feelings stay intact and pure."
Music for All Times
Two generations may differ on their take towards love and moral police may keep on opposing but one thing that fills the breeze with pure love is music. Be it good old melodies from black and white era of Indian cinema or the latest rendering by young singers Atif or Mohit Chauhan or Shreya Ghoshal, music has always been at the focus of emotions. So this Valentine's Enjoy music of love and let the Breeze of Love flows through hearts.
Nagpur Today Wishes All a Very Happy and Peaceful Valentine's Day…ENJOY
Related Story : http://nagpurtoday.in/love-futala-nagpur-soaks-in-pre-valentine-showers-couples-wear-devil-may-care-attitude/