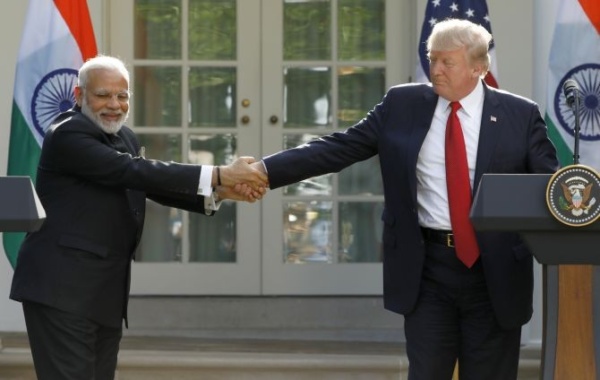 Washington: The US has added India to the list of countries whose foreign exchange and economic policies are under its close scrutiny, while again opting not to accuse leading trading partners of being currency manipulators.
In its twice-yearly report on international exchange rates, the Treasury decided not to label China a currency manipulator despite President Donald Trump's vows during the election campaign that he would do so.
The report declared nevertheless that the Trump administration is "deeply concerned" by the large trade imbalances that exist across the world economy. "China has an extremely large and persistent bilateral trade surplus with the United States, by far the largest among any of the United States' major trading partners," it said.
The report also said the China's economic development was going in an "increasingly non-market direction".
The report found that China's currency had generally moved in a direction that should reduce its surplus with the US over the course of the year. The Treasury concluded that no major US trading partners met standards for "currency manipulation" in the second half of 2017.
Six countries are now on America's monitoring list: China, Japan, Korea, Germany, Switzerland and India. The last of these is a new addition — the report noted that India's foreign exchange purchases in 2017 came to $56bn, or 2.2 per cent of GDP. The US acknowledged that the rupee had nevertheless appreciated 6 per cent against the dollar during the period on a real effective basis, and that the International Monetary Fund does not consider the exchange rate to be undervalued.
The US found a "notable and concerning pick-up" in Korean intervention in November and January, while adding these had subsequently been partially reversed.
"The Treasury Department is working vigorously to ensure that trade is free, fair, and reciprocal so American workers and companies can compete and succeed globally. We will continue to monitor and combat unfair currency practices, while encouraging policies and reforms to address large trade imbalances," said Treasury secretary Steven Mnuchin.