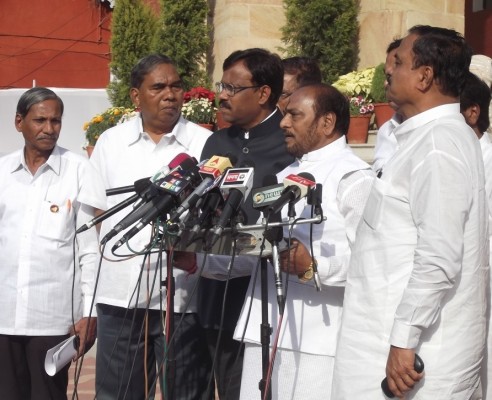 Nagpur News: Divakar Rawte and Ramdas Kadam of Shiv Sena, and BJPs Vinod Taode created abig hue and cry in the Upper House of State Legislature, demanding an SIT probe into the Vidarbha Irrigation scam in Nagpur on Wednesday.
The opposition also highlighted the State government's failure to fulfil its promise of doing away with load shedding entirely by December 12th this year (12-12-12), exclaiming that the ruling party habitually makes electoral promises without fulfilling them later.
The entire opposition made a unanimous demand that proceedings of the Vidhan Parishad be stopped till an SIT (Special Investigation Team) probe is ordered into the irrigation scam. Unable to curb the uproar, the Speaker adjourned the proceedings till the next day.