'Train the Trainers' Workshop by HERD Foundation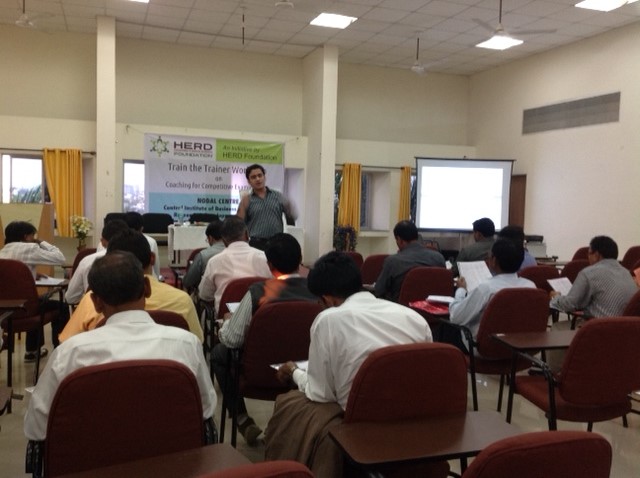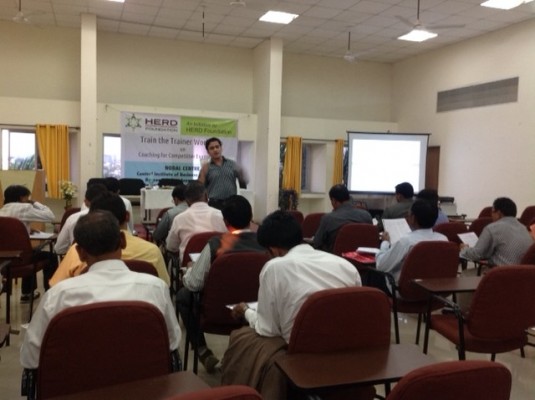 Nagpur News:
Rural and economically backward students do not have adequate facilities to prepare for competitive exams and hence they are always left out of the race when talked about Competitive examinations. Realizing this HERD Educational & Medical Research Foundation has taken an initiative wherein the students will be trained/coached by the Teachers of their respective colleges. To facilitate the same Central Institute of Business Management Research & Development (CIBMRD), Nagpur has been appointed as the Nodal agency.
The inspiration for the initiative has been provided by Dr. Amol R. Deshmukh, Founder of HERD Foundation. The Nodal Agency will train the Teachers on a monthly basis and the Teachers in turn will train the students on the topics which are important for competitive examinations thus, helping the students to develop their knowledge and also increase awareness for competitive examinations. On 3-4 December 2013, the Nodal Agency i.e. CIBMRD organized 'Train the Trainers' workshop at its premises which saw participation from over 35 teachers from various colleges (including colleges from Barsinghi, Parseoni, etc.) under the aegis of VSPMAHE. Topics like Arithmetic Aptitude, Verbal Ability, Test of Reasoning, etc. were covered in the workshop.
It is HERD Foundation's endeavor to work towards the employability of youth. This is their first phase where they will reach out to almost 500 students. In the second phase, HERD Foundation is organizing an Employment Fair in Nagpur on 18 January 2014 where more than 5000 young jobseekers are expected.