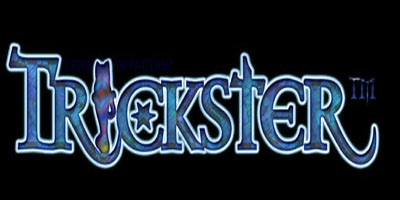 Nagpur News : Claiming that their home has been inflected with black magic, a Nagpur University professor and his son duped an accountant of Director of Accountant of General Posts and Telegraph (DAGPT) and his family of Rs 33 lakhs.
On the complaint lodged by 59-year-old Laxman Gundakwar, Gittikhadan police has booked Pradeep Khoth and his son Ashish under fraud and other relevant sections of IPC along with section 7 of The Drug and Magic Remedies (Objectionable Advertisements) Act, 1954. Khot's wife, Kalpana is employed as an engin
However, Khot and his son are still not arrested. "There are many confusing points in the story. Only after initial investigations, we can arrest the father-son dup. So far, we have tried their cell phone but it's not reachable," said police.
Gundakwar, a resident of Dagvihar in Civil Lines, stated in his police complaint that he had been known to Khoth family from 2009 and since then, they have been duped of Rs 33 lakhs by Khoth.
He told police that Gundakwar's son Nitin had first met with Khoth's son Ashish in 2009 at their coaching classes of Medical entrance exams. Since then, both boys introduced each other families that begin Khoth and Gundakwar's friendship.
"The families started visiting each other houses at every small occasion and slowly shared a good bonding with each other. It seems that Khoth family had already planned all things," said police.
In 2010, Gundakwar built his independent house at Narendra Nagar. After shifting to new house, Gundakwar's wife would fall ill frequently. He shared the problem with Khoth when then told him that his son Ashish knew some superstitious powers through which he can find out their problem through some rituals.
Later, Ashish told them that Gundakwar's brother-in-law Girish Akkalwar had indirectly insulted some goddess and thus he too will have to perform some puja. Ashish organises a puja at Gundakwar's house in which he asked his mother-in-law to give all her gold ornaments to perform some rituals.
Gundakwar's mother-in-law Mirabai Samrutwar gave her gold ornaments worth Rs 7.5 lakhs to Ashish for religious purpose. Ashish had claimed that he will return the valuables within few days. However, he returned them the duplicated valuables, claimed Gundakwar. He told that earlier, he didn't know about the valuables being replaced by artificial ones, but he checked later when he learnt about the fraud.
Police informed that Ashish later performed two more puja's at house in which he duped 5 tola gold ornaments of Gundakwar's daughter-in-law's and few of his wife.
When still the problems of Gundakwar's family were not solved, Ashish told them that their new house is inflected with some black magic and suggested them to shift to another house. Gundakwar's trusted Ashish and shifted to a rented house in the same area.
"Later, after few months Gundakwar thought of selling his new house. However, Ashish told them that if they sold the house, they will be suffering from more problems. He then suggested them to transfer the power of attorney in his father's Khoth's name,"
Thinking Khoth as their close family friend, Gundakwar blindly transfers the power of attorney in Khoth's name in October 2011. After few months, Khoth and Ashish sold the new house to Deepak Tandon of Allahabad in 34 lakhs. However, they registered the selling amount as 22 lakhs.
A moth after selling the house, Khot informed Gundakwar about it. As compensation, Khoth bought a land worth Rs 6 lakhs for Gundakwar in Godhni and additionally gave Rs 2 lakhs to him. This led Gundakwar to know about the major fraud.
Police said he initially tried to convince Khoth in his own way but instead, he was threatened by Khoth family. Finding no other help, Gundakwar reported the matter to Gittikhadan police last month. After initial investigations, police registered the case.