Nagpur News: It's been long before the Mumbai High Court ordered ban on the dance bar mushrooming in the states and officially the operators obliged but not in the darks of the nights. At least the scene is quite scintillating in Nagpur when it comes to performing the banished moves. The extra entertainment provided at many of these dance bars to regale the visitors is the attraction quotient of these places.
 However, the catch here is most of these 'extra liberal' hubs of entertainment remains open to its patrons and reliable customers. A small tip off may stop the entire groove.
 Sources revealed that few of such dance bars have been cropped in the MIDC area and other outskirts of Nagpur.
Nagpur Today got into the skin of the information and tried to extract the truth. And the things that came out were just startling.(Images are of one such Dance bar in the outskirts of the City)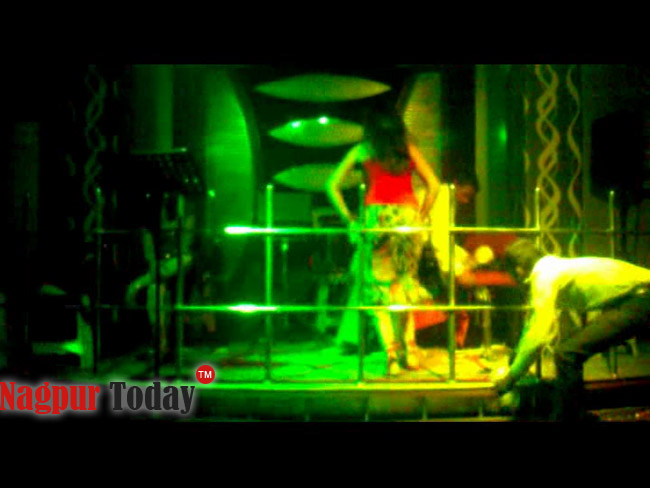 The scintillating dance moves keep the audience hooked at these bars, thus making them buy more drinks and pay extra for the 'visual delight'. The audience is a mix of youth, some even minors. However, a major incoming that flows in belong to the crème-de-la-crème of the so called plush localities.
 However, sources claim that some of the premium customers are even offered more than just dance. The activities get wilder as the dusk gets darker.
It is learnt that most of these girls are from Mumbai and other bordering states. The girls from Mumbai, who were rendered jobless after the court's decision, have gradually headed towards small cities to ensure the show must go on. And here they found their place in Nagpur.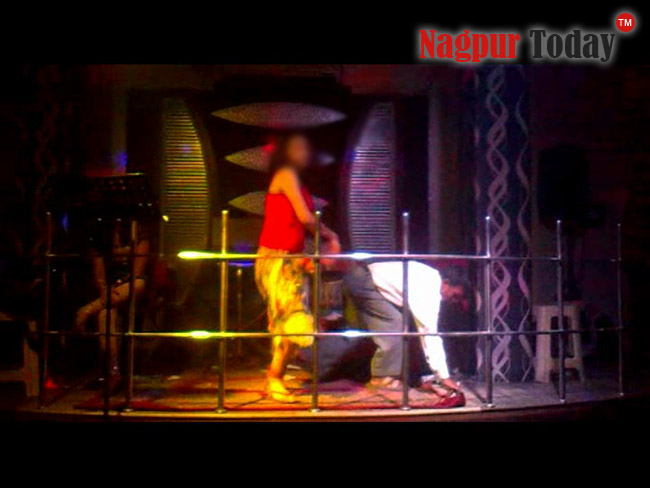 People generally crowd at these places at weekends. Sundays remained a packed affair, informed a source, adding that accommodating such a happening gentry under the wraps in quite impossible and hence most of the bar owners have connived with the police for the safe show.
 Highly places officials sources claim that everyone knows everything but nobody initiates any action, thanks to the 'fat' offerings these officials are being offered.
 More recently, the police cancelled the license of one of the most happening youth hangouts in Nagpur – Caramel Lounge in Sadar – after large number of minors was caught in inebriated state in a late night raid there.
 Similar action is expected at many of such bars that flaunt its dirty side at nights.