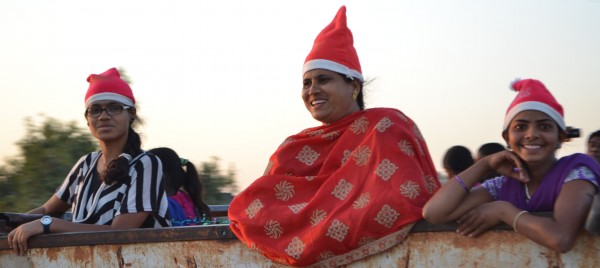 Nagpur Today: The Christians from all denominations of the city took out the  United Christmas Rally for the fifth consecutive  year on December 15 under the auspices of United Christmas Rally Committee consisting of members from all the Churches in the city. For once they forgot their denominational differences and joined together to wish the denizens of the city a Happy Christmas. While sharing the Good news that Jesus is not only the one who is born in the manger, but he is the one who came to share the God's love with this world. The Christians of the city believe that Jesus was the embodiment of Love, Peace Joy & Brotherhood.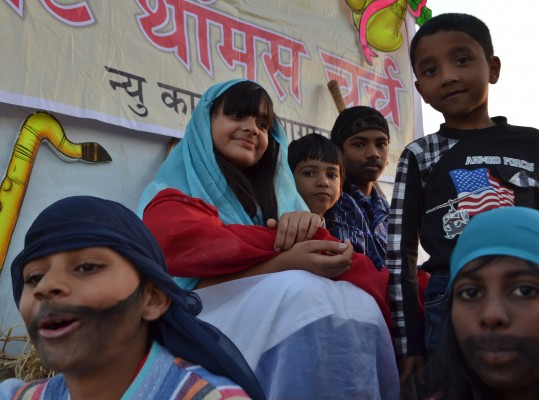 The rally commenced from Kasturchand Park ground and  went to Indora Square, went to Gandhibagh, Chitnis Park stadium, Medical College square, Ajni Square, Rahate Square, Jhansi Rani Square, Shankar Nagar Square, Law College Square, Variety Square and back to Kasturchand Park ground.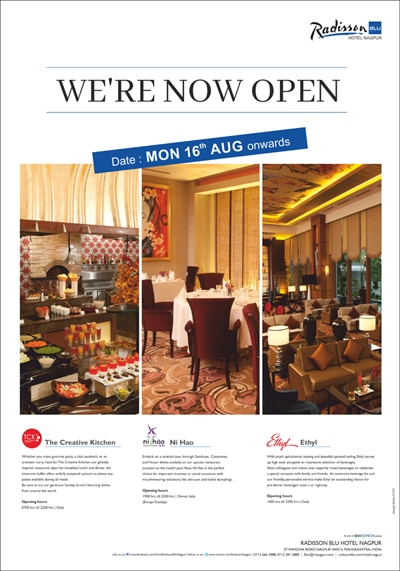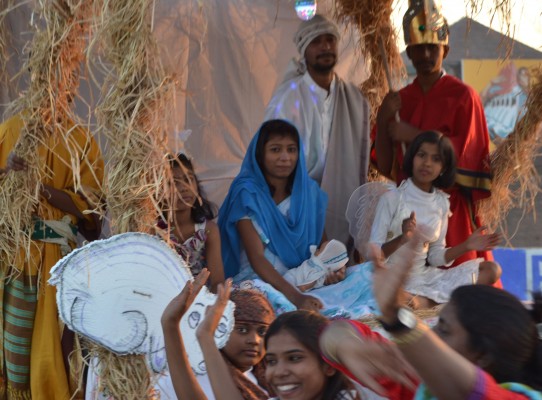 Different floats of the Churches in the Nagpur revealed the Great Character of Lord Jesus Christ. There were two pilot vehicle leading the rally, along with people who joined the rally with different means of transport; i.e. cycle, tricycle, cycle Rickshaw, Auto rickshaw, Scooter, Motorcycle, Car, Van, Matador, Truck & Buses.
The rally was flagged off by MPCC chief Manikrao Thakre while MP Vilas Muttemwar was the chief guest.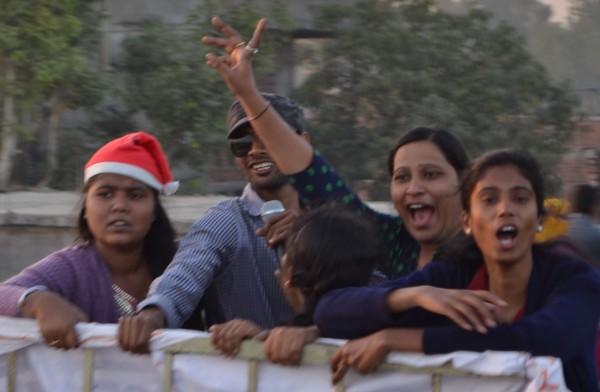 The rally had showcased the birth of Christ on some floats, while others had musicians singing Carols and Christian numbers. Others had the entire band playing Christmas music. The participants of rally were seen wishing everyone a Happy Christmas.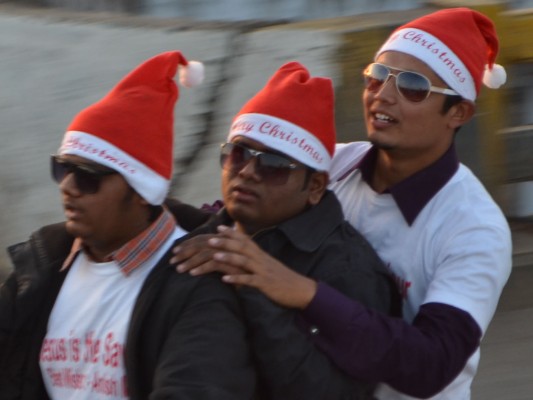 The organisers of the rally led by Chairman of the committee Ajay Ramteke along with Nitin Sardar, Vijay Barse (Corprator), Joseph Rao, Amit Shinde, Philips Jaiswal, Vilas Shende, Nelson Francis, Wilson Patil, Meena Manwatkar, Rakesh Anthony, Rev Bandu Dhude, Baby Tai Gaurikar and Rev Sudhir Padaskar
worked hard to make the rally a grand success.