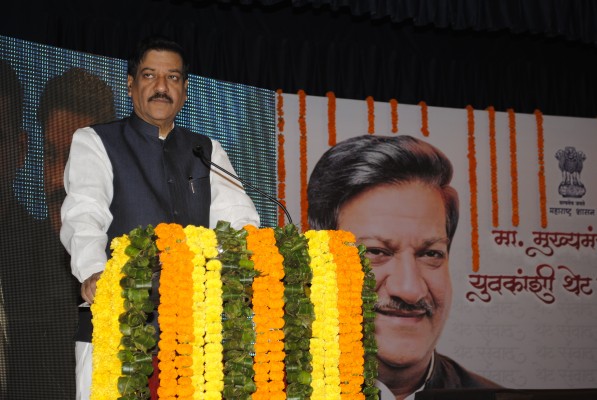 Nagpur News: Chief minister Prithviraj Chavan has said that NDA's prime ministerial candidate and Gujarat chief minister Narendra Modi, might be able form the government at the Centre, but would not be able to complete the tenure because of his autocratic attitude.
"As of now, it is believed that the government at the Centre will be a coalition in nature. Even if Mr Modi becomes the Prime Minister, his government will fall within a year as he is autocratic and not of the calibre of former PM Atal Bihari Vajpayee," Mr Chavan said while talking to some mediapersons at Ramgiri, the CM's official residence in Nagpur.
Mr Chavan also said that development in Gujarat was not because of Mr Modi alone and credit must be given to the people of the state, too.
"Let us not take away credit from the Gujarati people. Wherever they have gone, they have played an important part in the development of that region. They are also good entrepreneurs," the chief minister added
Commenting on the possibility of a fractured mandate, he warned that the country is facing a serious economic crisis and people should vote for a majority party as a fractured mandate would result in unimaginable horse trading.
"Regional parties used to blackmail the Centre over support. People have seen that a package of thousands of crores was given to Bihar and Trinamool Congress (TMC) was also pressurising the Centre on the same before moving out of UPA II. A small mistake might become the reason for our downfall," Mr Chavan said.
Dr Manmohan Singh can't be PM candidate
Mr Chavan went on to add that present PM Dr Manmohan Singh would not be the prime ministerial candidate of the Congress in the next general elections. "He has already crossed the age of 80 years. How much can we expect from him? It will not be possible for the party to project him as the prime ministerial candidate for 2014 elections," he said.
Pranab Mukherjee can be PM candidate
Instead of Mr Singh, Mr Chavan named President Pranab Mukherjee as an option for a prime ministerial candidate. He said, "Any senior leader can become the PM candidate, but the big question is whether it will be beneficial for the party to contest elections with a prime ministerial candidate. It is also possible that the party would ask Mr Mukherjee to take this responsibility, which is practically possible as he will only have to resign from the President's post."
..  as published in asian age