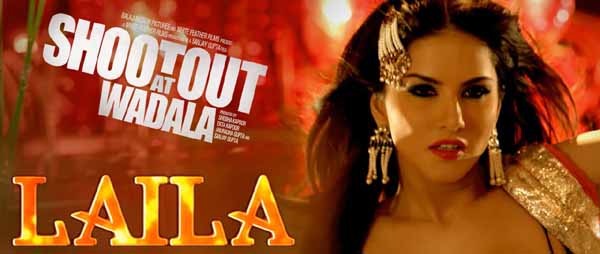 Nagpur News: A senior citizen couple for the sake of enjoyment on Sunday afternoon went to watch a Bollywood movie 'Shootout at Vadala', which instead of pleasure they felt extremely ashamed as there were unabated use of unparliamentary words and foul language.
This senior couple was none other than Balbir Singh Renu and Dewinder Kaur Renu, parents of Vidarbha Taxpayers Association's secretary Tejinder Singh Renu; who to verify also watched the movie, which also left him stunned. Renu gained public opinion on this and everyone vehemently objected to such use of language in films.
Taking this issue serious, Tejinder Singh Renu sent letter to Manish Tewari – Minister for Information and Broadcasting, Leela Samson – Chairperson, Central Board of Film Certification (CBFC) and also submitted one copy to City Collector Saurabh Rao on unimpeded use of unparliamentarily words & foul language by Indian Film Industry in Films made and broadcasted for viewing of general public.
Renu said "Vision" and "Mission" of CBFC is to ensure good and healthy entertainment along with recreation and education to the public. However from the standards of such movies it seems CBFC is severely failing in its own vision, as well as mission.
Renu pointed out that on 7.10.2011, Chief Executive Officer (CEO) of CBFC had issued an important communication that all inappropriate (objectionable) words in films shall be muted and directed Regional and Examining Officers to ensure the same, however CBFC is unable to choose, which words are inappropriate (objectionable).
Renu feared that admittedly age of adults is 18 years and if films show such foul language being used widely by Film Icons, which in other words are Heroes to whom youths like to follow, shall result in more use of such foul words by youths. It seems Bollywood in order to compete with Hollywood, instead of chasing good quality of photography, have chosen the easy most quality of using foul language.
Renu said CBFC is also squarely violating provisions of The Young Persons (Harmful Publications) Act, 1956 and in the process causing harm to our Indian tradition and rich culture.
Renu through this press release specifically request Authorities to mute all such words in newly released Indian films as per their own direction dated 07/10/2011 and in accordance with various laws and acts applicable, else I'll be compelled to knock doors of High Court by filing public interest litigation (PIL).
Taking this letter sent on priority, Nirupama Kotru – Director (Films), Ministry of Information and Broadcasting had asked Justice Mukul Mudgal, Committee of Experts vide letter No. 2/12/2004-FCAT (Vol.IV) Pt.II dated 01.07.2013 to take this issue in next meeting of Committee of Experts and also sent its copy to Personal Secretary to Minister for Information and Broadcasting and to CEO, CBFC, Mumbai with copy marked to Tejinder Singh Renu for favour of information.