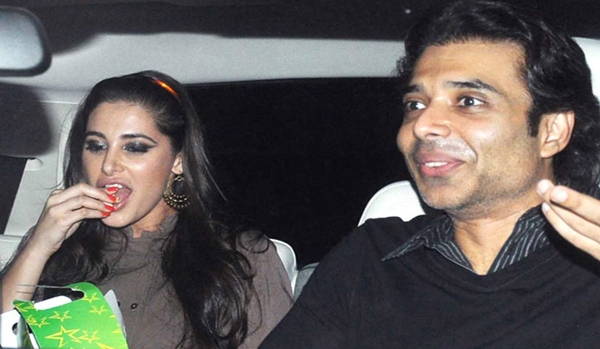 With Twitter a platform to express almost anything that anyone wants to convey, the B-Town biggies are not lacking to use it to their benefits as well! B-town might be quite but twitter is on fire with the wayward tales of YRF son Uday Chopra and 'Rockstar' leading lady Nargis Fakri.
On Monday, Uday failed to hide his emotions from the much spreaded social networking site and apparently showed his feelings for Nargis in his tweet. He tweeted, "@NargisFakri Nargis did you know we are related. Your future sons' father is my fathers' son (sic)".
To the readers' interest, the tweet also caught the attention of the Bachchans! The thing that came forth being more fishy, Abhishek Bachchan re-tweeted, "@udaychopra @NargisFakri get a room kids!!!!!!!(sic)" and then followed wife Aishwarya, "ha ha ha ha ha (sic)".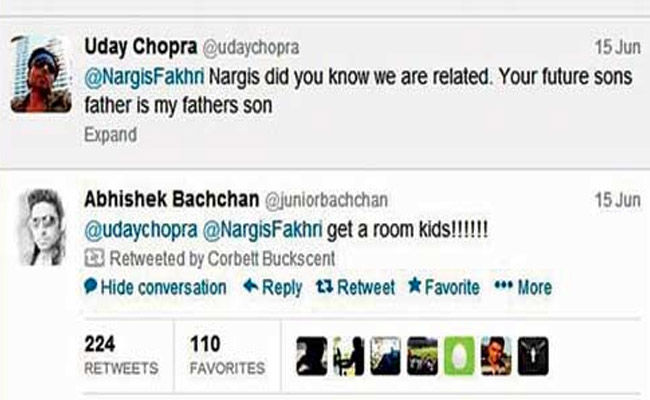 All this while, Nargis stayed out of the box herself, although the actor went too overboard with his feelings for Fakri and apparently it seems that his 'considered to be' lady love didn't like it and the two seem to have a tiff.
To make his girl happy Uday went to twitter again last night saying, "My apologies to @NargisFakhri I was just having some fun and maybe I went overboard. You will not hear from me again…. Goodbye and good luck (sic)". Clarifying his tweet to Junior B, Uday tweeted, "Ok fine @NargisFakri and I are just 'friends' yuck that sounds so boring…all this was just part of the #UdayChopraMadnessHour(sic)".