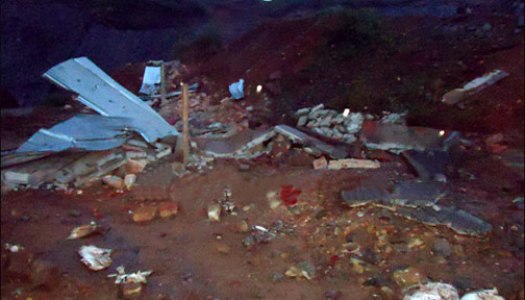 Nagpur News: Two women labourers were killed in a wall collapse in an under construction building near new Pardi on Kamptee road on Sunday afternoon.
The incident took place around 4 pm while the construction work was in progress and the women labourers were resting near the wall. Malti Sahoo, a resident of New Pardi and other named Usha Bansod, a resident of Ambe Nagar, were killed on the spot.
The construction work is underway in Agrawal Dharmkata area. The labourers informed that there is a coal crusher company just next to the under construction building.
The labourers who witnessed the incident claimed that the wall collapsed due to the pressure of coal crusher machine on the wall. They informed that the construction work had started just a month ago. A 15 feet wall was built a fortnight before.
After having their lunch, five labourers were resting near the wall while the other side, the coal crusher machine was functioning. Suddenly, the wall collapsed and Sahoo and Bansod were trapped under the debris while other three managed to escape. One of them suffered minor injuries.
Within minutes, the debris was removed by the other labourers but by that time, Sahoo and Bansod has succumbed. Soon, the incident was alerted to police control room and Kalamna police were informed.
The labourers blamed police for reaching late at the spot. Police took the bodies to Mayo hospital in contractor's vehicle.
Tension enthralled at the spot after the labourers blamed the contractor for the wall collapse. They claimed that building owner has given the construction contract to a private company who then gave the contract to other private contractor. The labourers alleged that the material provided by the contractor was of inferior quality.
The angry relatives claimed no cooperation of cops. Till the matter came to press, police has not registered the case against contractor.