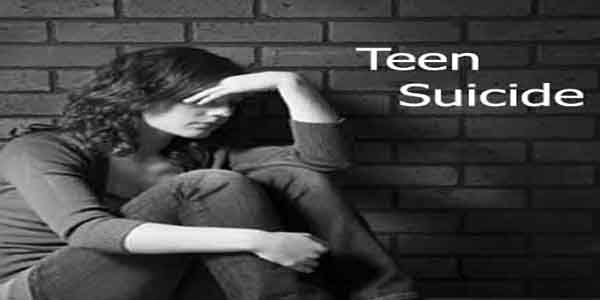 Nagpur News : Four including two students ended their lives in separate incidents on Sunday. At Nandanwan, a 17-year-old girl hanged herself while at Hudkeshwar, a 22-year-old youth and a man hanged themselves at their residences.
No suicide note was found in all the cases.
Vishalakshmi Gahlodh (17), a tenth standard student, was found hanged to the ceiling hook at her residence at Kamgar Nagar on Sunday afternoon. Police said that according to her parents, Gahlodh was depressed for her project work which was to be completed within few days.
Family members informed that she was not so depressed but a bit worried for her project. "But she never appeared broken. Her suicide has left a question mark for the whole family," said a relative.
Her father, Ashok, employed at employment office at Chandrapur, told that around 5 pm, he and his wife left for a wedding at Sitabuldi while the teen daughter decided to stay at home. Around 8 pm, her uncle Rajkumar Gahlodh had gone to call her but was shocked to get no response after repeated knockings. At the same time, neighbours alerted Nandanwan police who then broke open the door and found Gahlodh hanging. Later, her parents reached. Police said prima facie, no other reason is suspected. Gahlodh was the younger daughter among two. The elder one got married just a year before. After confirmation of death from the doctor at Government Medical College and Hospital, Gahlodh's body was shifted for autopsy. A case of an accidental death has been registered.
Under the jurisdiction of Hudkeshwar police station, Bhushan Bhramankar, only son of his labourer parents, hanged himself at his Shesh Nagar residence on Sunday morning. Bhramankar was working as an electrician and was also pursuing his eleventh standard studies from a night college.
In another incident, 32-yer-old Deepak Matere hanged himself at his residence on Hudkeshwar main road. In both the case, Hudkeshwar police are still groping for the reason behind suicide.
In fourth incident, another youth, Pratik Wasnik (22) committed suicide by hanging himself at his Palkar Nagar residence in Wadi police station area. Wasnik was working as a painter. Police said that his parents claimed that they are clueless about the reason that forced Wasnik to end his life.
Fifth suicide
Rinku Ninawe, a 21-year-old youth who was employed with a private firm, committed suicide by hanging himself on Monday morning. Ninawe, youngest of three siblings, was found hanged to the ceiling hook at his Kamakshi Nagar residence in Nandanwan.
In the suicide note left by him, Ninawe wrote that he was facing a major problem but can't mention in the note. He added that he have no complaints from his family and express his guilt as he could not mention his problem.
Ninawe's parents had been to Pune from last few days. He took the extreme step when his elder brother left home for office and his two sisters had gone to college. Nandanwan police registered a case of an accidental death.