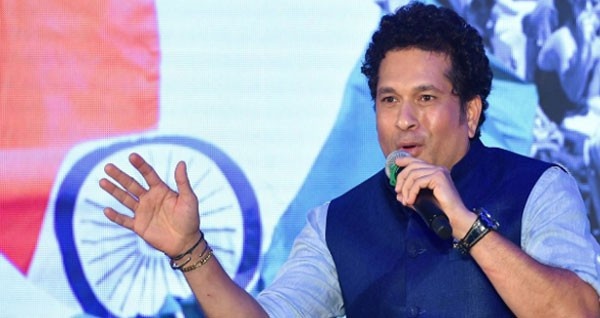 Concerned by a spate of run fests recently, Indian cricket icon Sachin Tendulkar has criticised the use of two new balls in ODIs, saying it is "a perfect recipe for disaster".
Mostly a reticent commentator, Tendulkar shared his point of view after watching England batsmen go on a rampage against Australia in the last two ODIs.
"Having 2 new balls in one day cricket is a perfect recipe for disaster as each ball is not given the time to get old enough to reverse. We haven't seen reverse swing, an integral part of the death overs, for a long time," Tendulkar tweeted from his official handle.
England posted a world record 481 for 6 against Australia in the third ODI, bettering their own record of 444 vs Pakistan.
In the next ODI, England chased down a target of 312 inside 45 overs. Tendulkar's view was endorsed by Pakistan's legendary master of reverse swing Waqar Younis.
"Reason why we don't produce many attacking fast bowlers..They all very defensive in their approach…always looking for change ups..totally agree with you @sachin_rt reverse swing is almost vanished," Younis tweeted in response Tendulkar.
The ICC had introduced two new balls from two ends after amending it's playing rules back in October 2011.
Interestingly, BCCI was one board that protested the move questioning the diminishing role of spinners due to this new rule tweak. However, ICC has stuck to it in its efforts to make the game batsman-friendly.
The logic given was the discolouration of the white ball during the end of the innings and batsmen not being able to sight it properly especially in the dusty sub-continental conditions under lights.
The current rule means that the white kookaburra is bowled for only 25 overs from one end. Therefore when the spinners, who are introduced in the middle overs, are handed the ball, they effectively bowl with a ball that is hardly 8 to 9 overs old. Even by the time, a spinner finishes his spell, the ball is still only 20 overs old.
Therefore, unlike earlier era, the ball doesn't get soft, which would make it difficult for the batsmen to hit through the line like they do nowadays at the back-end of the innings. The chance of reverse swing has decreased even further with the use of two new balls.