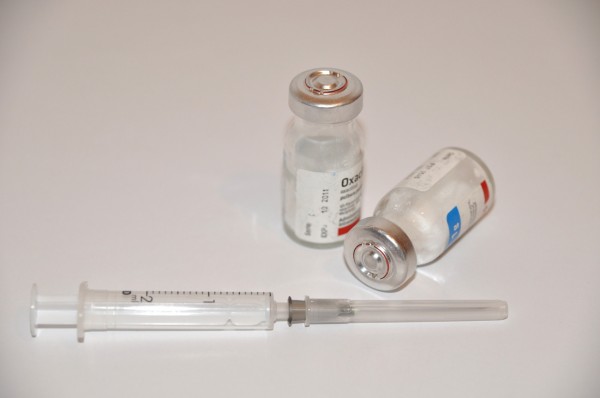 Nagpur News: Parents created ruckus at Indira Gandhi Government Medical College and Hospital (IGGMCH) after their two month old son whom they had brought for polio dose died an hour after he was given the dose.
Ashutosh Gujar's parents blamed that he died due to the dosage while the doctors denied it.
Dr Rajesh Gosavi, superintendent: The baby was born underweight and was admitted to our Neonatal Intensive Care Unit (NICU) for about twenty days later. He had meningitis, a condition whose known complications include seizures. When the mother took him home and tried to feed him milk, the child had an episode of seizure and had turned blue, so he was immediately brought back to the hospital. Our doctors tried their best to revive the child and found milk in his mouth. Probably, the child also vomited during the episode which was ingested by him due to the seizure. However, this is just a theory and we would be able to say anything with surety only after the post mortem report arrives.
On Wednesday around 11.20 am, Khurad Gujar, a resident of Kawrapeth in Shanti Nagar, had brought his son Ashutosh for the DTP vaccine.
Gujar's wife Barkha, in her statement to the police said that she had taken his son to OPD for the DTP vaccine. After ten minutes, he was administered the dosage. However, after few minutes of the dosage, Ashutosh condition deteriorated and he was rushed to casualty department for treatment. He was declared dead by the doctors at around 1.15 pm.
Due to the sudden death of the couple's only son, an inconsolable parent create ruckus at the casualty blaming the doctors responsible for the death. They alleged that the doctors might have given him the wrong dose causing death. 
The heartbroken parent called police action against the doctors and refused to take the child's body unless police's probe. Later, Tehsil police were called and Ashutosh's body was shifted to mortuary for post-mortem.
Tehsil police has initially registered a case of an accidental death. Police said post mortem reports are awaited for any action against doctors.