Nagpur News : Two men were killed while another was seriously injured in two different accidents which took place in Jaripatka and Gittikhadan areas on Wednesday.
A man was seriously injured in the first accident where a trailer truck dashed into his motorcycle and fled away from the spot. The injured Avinash Ashok Shende (30) is a native of Sawarmendha. On Wednesday at around 7.40 pm, Avinash was heading towards Kapil Nagar Square on his Splendor bike (MH 40 AE 7767). A speeding and uncontrolled trailer truck (CG 04 JC 8755) dashed into Avinash bike in front of Late Shankarlal Yadav Patel Garden in Jaripatka and resulted in the death of Avinash. Fearing public wrath and arrest, the 'killer' truck driver sped away from the spot. Nearby commuters noticed the blood coated body of Avinash and informed Jaripatka police about the accident.
On the complaint of Rakesh Shankarlal Yadav (40), cops have registered an offence under Section 279, 304 (a) of the IPC and have started a search for the truck driver.
In the second accident, a pillion rider was killed while biker was injured seriously in a freak mishap in Gittikhadan area. The deceased was Inayniwel Philips (58), a resident of Friends Colony while the injured has been identified as Manikrao Athawle (40), a resident of Kalamna Road. On Wednesday, Inayiwel was riding pillion with Manikrao on his motorcycle (MH 40 R 4438). At around 2.30 pm, a speeding Swift car (MH 31 DV 6828) dashed into Manikrao's bike at Veterinary College Square, near LAD College. Manikrao and Inayiwel fell on the ground with the impact of the accident in which Inayiwel died while Manikrao sustained serious injuries. The car driver sped away from the spot leaving the injured in a pool of blood.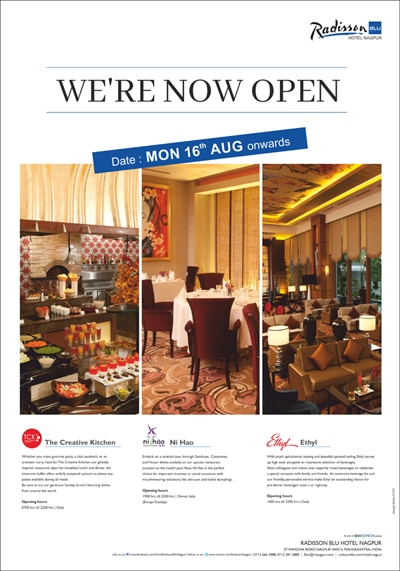 Someone informed Gittikhadan police about the incidence. Cops rushed to the spot, performed panchanama and sent the body for post mortem. Cops registered an offence under Sections 279, 338, 304 (a) of the IPC.