Nagpur News.
Atleast 12 bogies of a Vishakhapatnam bound goods train derailed on Narkhed-Nagpur section badly disrupting the train traffic on Thursday. Many trains were cancelled while all of the trains coming from and going towards New Delhi from Nagpur were diverted through other routes. No trains from and towards New Delhi came Nagpur on Thursday, causing a great deal of inconvenience to the passengers stranded at the railway station here.
Public Relation Officer Praveen D. Patil , Central Railway told Nagpur Today that the restoration works are going on at war footing level and one of the routes could be functional by tonight.
Meanwhile, the buses on local routes reportedly ran jam packed. Some of the operators reportedly charged double the fare from the helpless passengers.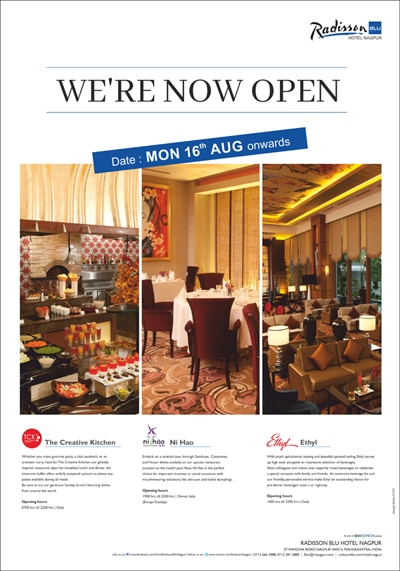 The release issued by the central railway public relations department here informed that on the intervening night of Wednesday at around 2.30 am, 12 bogies of the goods train derailed between Sonkhamb and Kohli railway stations on Narkhed-Nagpur section. The bogies fell on both the rail routes disrupting the rail traffic. The morning passenger trains from Nagpur towards Itarsi and those coming from there were all cancelled. Some of the trains coming from south direction and approaching towards Delhi were diverted from Ballarshah station to Itarsi via Badnera, Bhusawal and Khandwa. Similar few of the trains coming from Delhi were diverted from Itarsi to Ballarshah via Khandwa, Bhusawal and Badnera. None of the trains from this route arrived in Nagpur.
Divisional Railway Manager OP Singh had reached the spot along with senior officials taking up the restoration works along with 700 labourers. The work was still going on at the time of going to post.
Helplines have been provided for various stations
Nagpur – 0712- 2564343
Sewagram – 07152- 254798
Wardha – 07152- 254167
Ballarshah – 07172- 240501
Betul – 07141- 234930
Amla – 07147- 285106
Following trains were cancelled on Thursday
22112 Nagpur- Bhusawal Express
51829 Nagpur – Itarsi passenger
11203 Nagpur – Jaipur Express
51294 Amla-Nagpur passenger
Trains running from the diverted routes
Through Itarsi, Khandwa, Bhusawal, Badnera, Ballarshah
12724 New Delhi – Hyderabad Andra Pradesh Express
16032 Jammu Tawi – Chennai Andaman Express
12792 Patna – Secunderabad Express
12616 New Delhi – Chennai GT Express
12622 New Delhi – Chennai Tamilnadu Express
12722 H. Nizamuddin-Hyderabad/Vishakhapatman Dakshin Express
Through Narkhed, Badnera, Wardha, Ballarshah
12626 New Delhi – Thiruvananthpuram Kerala Express
12434 H. Nizamuddin – Chennai Rajdhani Express
12589 Gorakhpur – Secunderabad Express
12976 Jaipur – Mysore Express
12410 H. Nizamuddin – Raigad Gondwana Express
22694 H. Nizamuddin – Bangalore Rajdhani Express