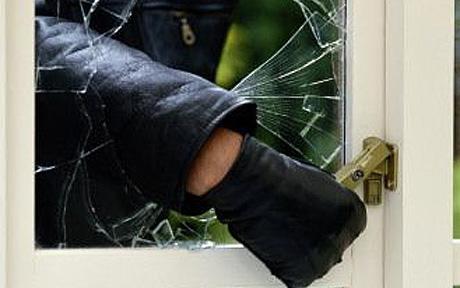 Nagpur News: Two separate families in Nagpur came back home last night to find their homes broken into and their valuables stolen, leaving them poorer by over Rs. 3 lakhs together.
The first such incident yesterday occurred at 49 Pannase Layout, Indrapastha Nagar, Perfect Society, whose resident family, including 54 years- old Chijay Gajanan Bharadwaj had gone out with the family on a business trip. The family came back last night and saw that the front door to their residence had been broken into, and valuables worth Rs. 2lakhs, including gold and silver jewellery and Rs. 31000 cash had been stolen. Sonegaon Police have filed a case under Section 457 and 380 of the Indian Penal Code (IPC). Police Sub- Inspector Waratkar is in charge of the case.
The other house to have been broken into was Santkrupa Niwas on Chandura Darbar Road. Thirty nine year old Bhuvan Gopaldas Harchandani (39) and his family had gone out for a birthday party in the evening, and returned to see their front door broken and valuables missing from the almirah on the second floor. Valuables worth Rs. 1.6 lakhs are reported to be missing. Base on Harchandani's complaint, Jaripatka Police have registered a case under Sections 457 and 380 of the IPC. Police Sub- Inspector Jadhav, in charge of the case, confirmed this.