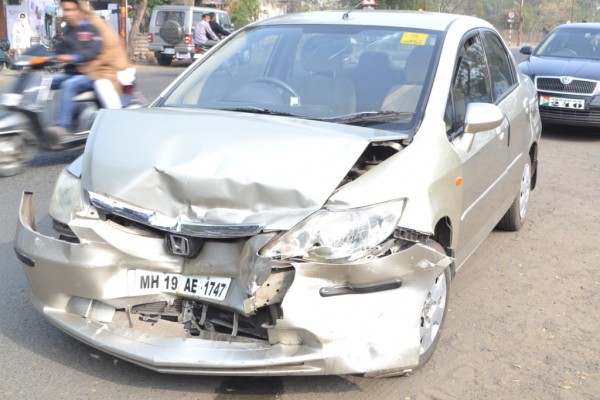 Nagpur Today: Two Honda cars one a Honda Civic and the other a Honda City had a head long collision hit outside the gate of the Air Force School and near the main gate of the Air Force Maintenance Command on Sunday, January 12, 2014.
Eye-witnesses at the accident site said that Vaibhav Kursange the driver of Honda Civic bearing registration number MH 31/ CR 0263 lost control of his vehicle when he took a sharp turn while coming from LAD College side and proceeding towards Futala Lake. After turning he could not control and rammed into the Honda City car bearing registration number MH 19 / AE 1747 belonging to Chakradhar.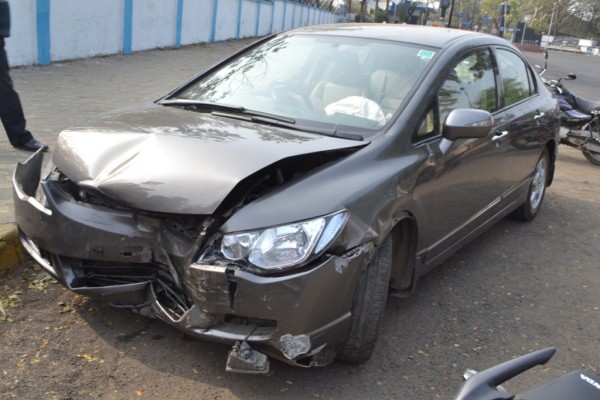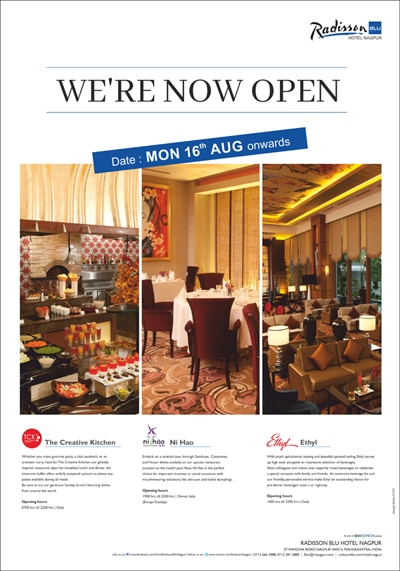 Both the drivers escaped with minor injuries, scratches and bruises. The driver of the Honda Civic car that rammed was saved only because of the Air Bag.
Luckily no other life was lost in the mishap in the melee too.