Nagpur News: Comp-Ex, Central India's biggest and the most popular IT expo is set to happen in its 22nd edition from Jan 17, 2014. This year again Comp-Ex shall be held at Kasturchand Park and will be open from 12 noon to 9 p.m. on the 17th,  18th, 19th and 20th of January 2014. The organizers of this Information Technology-Expo are Vidarbha Computer and Media Dealers' Welfare Association (VCMDWA).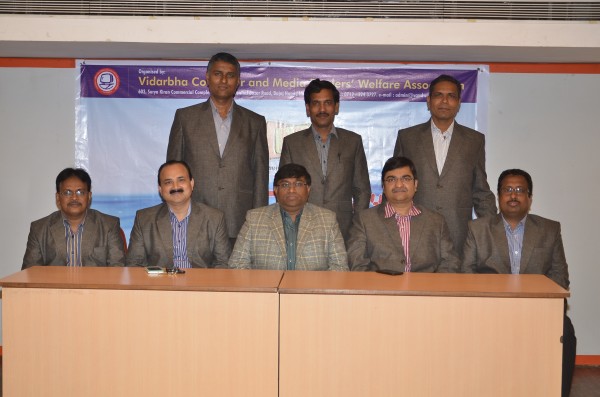 Comp-Ex 2014 will display a wide range of Information Technology products and services. Having given exceptionally successful and well received Comp-Ex exhibitions in the past, Comp-Ex 2014 promises yet another IT extravaganza for all the IT buffs of Central India.
Comp-Ex 2014 shall be on the 17TH  of January 14 at 12.00 pm at Kasturchand Park.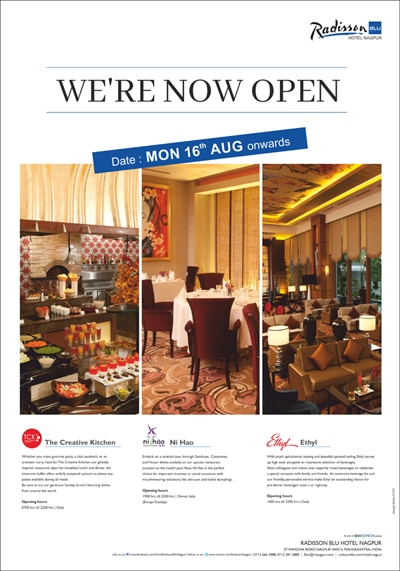 The event sponsor is MX MDR Technologies Ltd. , with The Hitavada being the official media partner, RED FM as the official radio partner,  and Click IT as the local IT media partner and Sell Ads as outdoor partner, WIFI BY EDIMAX, and communication Partner is  BSNL.
MX MDR Technologies Ltd is a 4 decade company which specialise in manufacturing of CCTV professional cameras. DVR, Security and surveillance Accessories.
This year we have 19 Pavilions and 58 stalls for demonstrating various products. Few advertising locations are still available for advertise and banners rest all the stalls are already booked.
Comp-Ex2014 is a platform for new launches and acts as a broad-based public awareness and educational forum for the visitors of the exhibition. Comp-Ex is an unsurpassed gateway for IT products to reach the crowds in central India. Colossal footfalls of over 2 lakhs are expected in five days when the exhibition happens. Visitor population comprises an interesting mix of young and old. This coupled with a variety of merchandise to choose from, make a profitable venture for all concerned.
This year the whole area of exhibition is made Wi Fi with the help of 20 mbps line from BSNL. As you are aware now maximum application and devices of IT and communication are Wi fi enabled, hence one can see the live demo and can excess internet in comp Ex itself at every stall and area of compex. This has been done for the first time in Nagpur.
The topmost dealers of computing goods in Central India, who throw across a slew of offers for the unending flow of customers to choose from, are a part of this extraordinary expo. Multinational IT giants as well are seen chipping in the expo to ensure their brand recall as well as demonstrate their technical progress.
This year will be a year of various new products on focus in Comp Ex like Security products, CCTV, Home security, WiFi security cameras, PTZ high range products will also be on display. High Profile multifunction Mobile will be another attraction in comp Ex2014
In this digitisation era High end scanners used for high speed scanning will be on display. A0 scanners will also be there for government and architects for scanning of bigger documents and maps.
Networking products will be in full range from various companies on various stalls other than standard products like desktop, laptop Printers of various range
The event is organized by Vidarbha Computer and Media Dealers' Welfare Association (VCMDWA), which is primarily a charitable trust created to protect the interests of its members and promote ethical trade practices in the IT sector. Established 21 years ago, the organization today has over 105 permanent members and operates from its  premises in Bajaj Nagar.
Present in the press conference President Prashant Ugemuge, Secretary Vinod Verma, VP Hitesh Parekh, Treasurer, Manoj Kallurwar, Jt Sec. Naresh Ghonmare, Executive Members – Murlidharan , Pramod Walke  and Rajan Manapure.
Details about the event can be obtained from VCMDWA's office located at 603, Surya Kiran Commercial Complex, Plot No. 1, Central Baazar Road, Bajaj Nagar, Nagpur – 440010. Ph. No. 0712-2243727. Queries can be sent at admin@vcmdwa.org