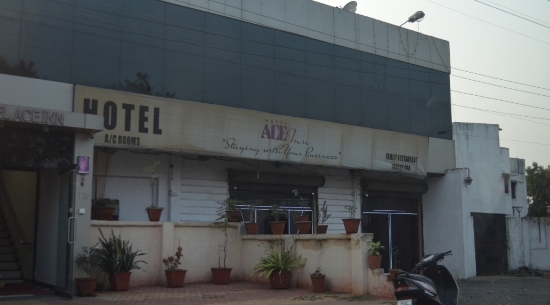 Nagpur News.
On Saturday, a fire broke out in a Pub called Ace which is allegedly running illegally in MIDC area. Timely action in putting out the fire prevented major loss of property and life. The owners of the Pub had allegedly ignored all the rules and regulations of the Fire Department. Sources said that there was no fire extinguisher available in the Pub. It is alleged that the Pub is built illegally too.  The fire broke out because of a short circuit in the Refrigerator. As soon as the information reached the Fire Department, the Fire Extinguishers from Hingna reached the site and succeeded in extinguishing the fire. The owner of the Pub, Irani informed the fire department.
It could be mentioned here that there is an Orchestra too being played in this Pub every day. There is a facility of Lodging too above the Pub. Timely intervention by the Fire Department prevented a major accident.
Since this Pub offers live entertainment there is a sizeable crowd present in the Pub. The Fire Department ignored to check if the Pub has adequate Fire Extinguishing Equipments. They also ignored to check if the owners of the Pub had followed all the rules and regulations while constructing the building. Sources said that when the fire broke out there was no fire exit in the premises.
What is really interesting is the fact that the owner tried to downplay the entire incident of fire and told the reporters that no incident of fire has occurred. In order to cover-up the fact that he is illegally running a Dance Bar in the name of Pub and if the news of Fire spreads, the customers may cease from coming to the bar made him totally deny of a fire incident. Even the Fire Department at Hingna tried to evade answering the questions, which proved there inefficiency in verifying facts before giving permission to run a Pub.