Two goons slapped with MPDA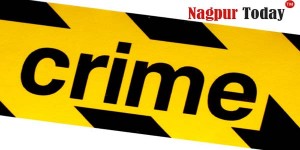 Nagpur News: City Police Commissioner K K Pathak has slapped a serious charge on two notorious goons of Gittikhadan police station area of Maharashtra Prevention of Dangerous Activities (Slumlords, Bootleggers, Drug offenders and Dangerous Persons) Act, 1981. Rajesh Pande alias Loli, 29, a resident of Surendragarh, has series of offences against him including assaulting, robberies, attempt to murder, molestation, threatening and other serious offences. Other Laxman Mishra, 26, also from Surendragarh, is learnt to have equal partner in the majority of the crime committed by Pande. Besides, Mishra also has been booked for arms act and other offences in Gittikhadan police station.
A month before, Pathak has passed the circulation to slap the notorious goons of the city with serious charges. Recently, on Pathak's order, notorious goon Rohit Ramteke and his gang, who had spurt of offences in different police stations, were slapped with MCOCA.