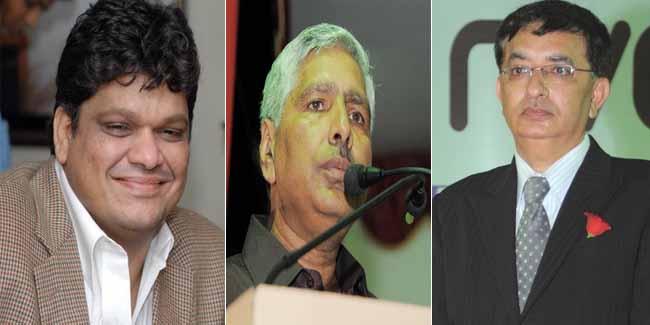 Nagpur News: A local Co-ordination Committee has been formed by Shyam Wardhane, Commissioner, Nagpur Municipal Corporation, Dipen Agrawal, President, Shreegopal Soni, Nilesh Suchak have been nominated on the said Committee on LBT as trade representatives, under the Chairmanship of Nagpur Municipal Corporation Commissioner. Other members of the Committee are Additional Deputy Municipal Commissioner, Principal Accounts & Finance Officer, Asstt. Commissioner, LBT, Nagpur Municipal Corporation, Adv. A.M. Kazi & Adv. Jemini Kasat, Nagpur as lowers and Anirudh Shenwai & Rajesh Loya as Chartered Accountants.
Dipen Agrawal, President thanks Shyam Wardhne, Nagpur Municipal Corporation, Commissioner for accepting the request of Chamber and constituting the LBT Co-ordination Committee and nominating three members from NVCC as trade representatives.
The 1st meeting of the Local Co-ordination Committee on LBT has been convened by the authorities on Wednesday the 7th August, 2013 at 5.00 p.m. in the New Administration Bulding, NMC Civil Lines, Nagpur.
Dipen Agrawal, President appeals the members of trading community to submit their problems/suggestions pertaining to LBT to NVCC on Email :- nvccnag@yahoo.com on or before 6th August, 2013 to enable to discuss the same in the above meeting, states in a press note issued by Hemant Gandhi, Hon. Secretary of the Chamber.