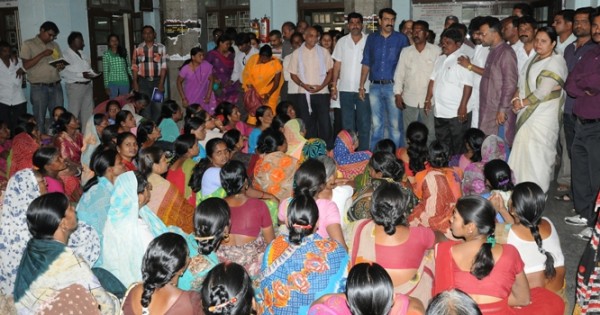 Nagpur News.
Two doctors of Government Medical College in Nagpur faced the heat of action in connection with the death of a patient due to negligence.  GMC Dean Dr Rajesh Powar ordered suspension of a medical officer and another doctor on Thursday for medical negligence leading to the death of a patient.  Dr. Sanjay Mahurle, medical officer, and Dr. Pranay Sadawarthe, resident doctor will remain suspended till the inquiry committee set up to probe the incident submits its report. Besides, the salary and increment of Dr Pankaj kathe has also been stayed. Dattu Sontakke, a class IV employee has also been suspended.
It may be recalled that deceased Purushottam Kadao, 50, met with an accident while on morning walk on February 18. He was admitted to Government Medical College where he succumbed to his injuries due to lack of oxygen which was not provided to him by the officials on the duty.
Later ex-NMC standing committee chairman Sandeep Joshi launched an agitation demanding immediate action in the matter. Addressing the newsmen, Joshi said, "It is for the first time In the history GMC that doctors have been suspended for negligence on duty. We are going to set up a complaint committee at GMC where patients can register their complaints with committee and the same would be forwarded to the concerned authorities at the end of every month."
It may be mentioned that about X-ray reports of about 200 patients and sonography of 250 is waiting at the concerned department in GMC and number is increasing by the day.