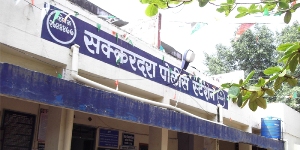 Nagpur News:
In the face of police presence at Sakkardara police station, a middle aged man committed suicide in the police station premises on Wednesday night. The deceased, who is still not identified by police, was found hanged in Muddemal store room (where recovered and seized properties are kept) around midnight by a police constable.
The suicide in police presence has left many questions over crime control in the city. The store room in which the suicide took place was nearly 20 feet distance away from senior police inspector, Appasaheb Lengre's room.
However, Sakkardara police has kept mum over their negligence during duty hours. Police said that the man had come to police station around 9 pm and was boasting before cops.
"He said that he is a leader of this area and can do anything. We thought he was a mentally disturbed and thus sent him back after listening him for dew minutes. We questioned him many times about his name or his purpose behind coming to police station but he was taking illogically," said police.
PSI Sonawne was officer in charge on Wednesday night. Police were not ready to reveal any information about how many cops were present when the incident took place. It has been learnt that around 10 police were present at the police station.
The suicide came to light when a constable had gone to bathroom and found the hanging body. It's still not clear how the man managed to cut the cable wire which is also connected to Lengre's room and other senior official room.
Cops claimed that nothing was found from the deceased's pockets.  The body has been sent to the mortuary of Government Medical College and Hospital (GMCH) for autopsy.