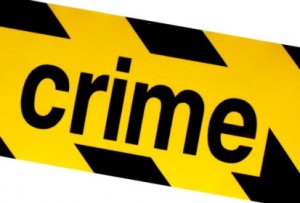 Nagpur News : At the end of year, two cases of chain snatching, involving suspects on motorcycles were reported in the last 24 hours. In both the cases, two elderly women were robbed of their gold ornaments.
On Sunday morning, senior citizen Supriya Vishwas was on a morning walk with her husband at Khare town in Dharampeth when two suspects came on speeding scooter and made away with gold ornament worth Rs 50,000, which she was wearing.
Vishwas, a resident of Yavatmal, had come to city at her daughter's house in Khare town. She later reported the matter at Sitabuldi police station.
In other incident, Shalini Lonare, a doctor by profession, was robbed of her gold ornament worth Rs 1.25 lakhs near Pandey lay-out on Monday afternoon. Lonare was heading home on her scooter when two youths on bike came from behind and snatched her gold ornament. Lonare stated that she was about to fall but managed to balance the vehicle. A police case was registered at Rana Pratap Nagar police station.
Two suicides
Two suicides of an 18-year-old boy and a 21-year-old commerce student were reported on the last day of the year. At Wadi, Bimlesh Patel hanged himself at his Trilok Nagr residence on Monday afternoon. Patel was a labourer and no suicide note was left by him. Cops still could not ascertain the reason behind the extreme step.
In other incident, a first year commerce student was found in immolated condition in the kitchen of her Rankhude Nagar residence. Nandanwan police registered a case of an accidental death. POlice suspect that she had set herself ablaze. However, no suicide note was found.