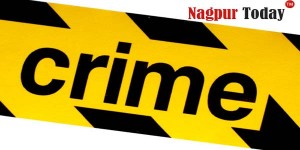 Nagpur News : Ajni Police have booked Secretary and President of Amar Trupti Co-operative Society for duping a middle-aged woman Rs 1.60 lakh. Accused Chandrakant Punit Vishwas (60), a resident of Bhagwan Nagar, near Bank of Maharashtra, Ajni and Dharamdas Kedarnath Dubey (67), Dwarpuri, Ajni work as Secretary and President at Amar Trupti Co-operative Society, plot no. 2, Mauja Baburkheda, respectively.
The complainant is Jyoti Niranjan Narnaware (41), a resident of Amar Trupti Co-operative layout, Ramteke Nagar, Ajni. According to sources, Chandrakant and Dharamdas sold her a plot at Rs 1.60 lakh. They gave her documents and registry of the plot. But, soon she realized that the plot she was shown earlier and the one shown after payment were different. She spoke to Chandrakant and Dharamdas, but they said that the plot is same.
Jyoti lodged a complaint against Chandrakant and Dharamdas with Ajni Police Station. Cops have registered an offence under Sections 420 and 34 of the IPC against the accused, informed PSI Nagre. Further investigations are under way.