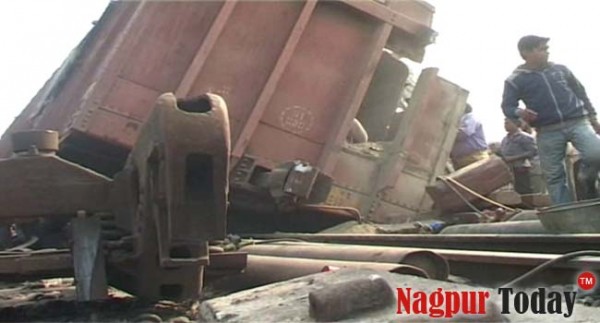 Nagpur News : Two bogies of a goods train derailed and fell on the parallel railway tracks on Sunday near Mominpura area in Nagpur badly disrupting the rail traffic. The Bilaspur bound goods train started from Gadchandur and was carrying cement bags while the accident took place. However no casualty was reported in the incident. The broken wheel of one of the bogies was said to be the reason behind the derailment.
Large numbers of passenger trains on Kolkata and Bilaspur route were running hours behind the schedule on account of the blocked tracks. However a major tragedy averted as the train was running at moderate speed.
Central Railway DRM Brijesh Dikshit informed that railway officials are engaged in clearing the tracks to streamline the choked traffic. He said that the repair works would be done as soon as possible.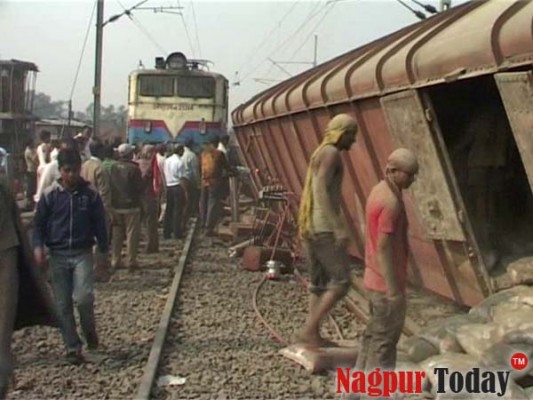 …Photo by Ravikant Kamble