Nagpur: The crime branch's Economic Offences Wing has arrested two former managers of Navodaya Urban Co-operative Bank Limited in connection with the alleged Rs 38.75 crore loan fraud case and obtained five-day remand for their custodial interrogation.
The accused have been identified as Rajesh Shridhar Bante (43), a resident of 138, New Balaji Nagar, Manewada Road, and Rajesh Malleshyam Bogul (38), Flat No 509, Shantina Enclave, Sangharsh Nagar Road, Jaitala. Seeking their10-day police custody remand (PCR), District Government Pleader and Special Public Prosecutor Adv Nitin Telgote told the Special Court that custodial interrogation of the accused duo was necessary as several other accused persons were yet to be arrested.
Considering the magnitude of the scam and interest of the genuine investors, indepth probe in the case was necessary, he added. Strongly opposing to granting PCR to the accused, the defence lawyers Adv R B Gaikwad and Adv Deshraj argued that their clients were falsely implicated in the case.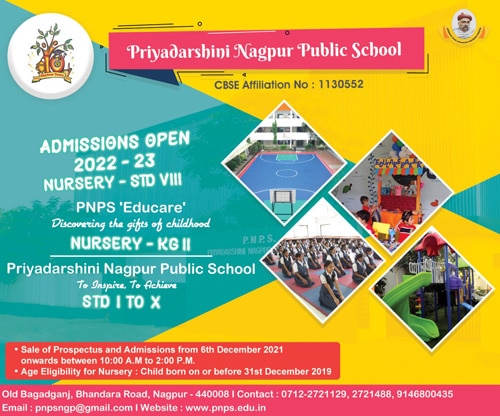 After hearing both the sides, the court remanded the accused to police custody forfive days. Following a complaint lodged by Shrikant S Supe, District Special Auditor (Class I) Cooperative Societies, Bhandara, Dhantoli Police on May 15 had booked former board of directors, office-bearers, officers and a few 'selected' borrowers of Navodaya Urban Co-operative Bank Limited on charges under Sections 406, 409, 420, 120(b), 465, 467, 468, 471, 477 (a) of the Indian Penal Code, read with Section 3 of Maharashtra Protection of Interest of Depositors Act and Sections 65, 66 (b) of Information Technology Act.
Former board of directors, office-bearers, and officers sanctioned loans to some persons without valid requirement between 2010 and 2017. They also returned the original documents of the properties mortgaged with the bank and no objection certificates to those who had not made the repayment of the loan. While disbursing loans to some parties, they prepared fake registration documents and showed them on record as genuine. The bank sanctioned loans to some persons despite being fully aware that their properties were in dispute.
The Reserve Bank of India had cancelled the licence of the bank on October 8, 2018 as it had no adequate capital and earning prospects and did not comply with the provisions Banking Regulation Act, 1949.
Consequent to the cancellation of its licence, the bank was prohibited from conducting the business, including acceptance of deposits and repayment of deposits.
Despite RBI moratorium, the board of directors and office bearers of the bank continued illegal business. Moreover, the Board of directors and office bearers tampered with the computer records using the names of employees who had resigned from the bank.