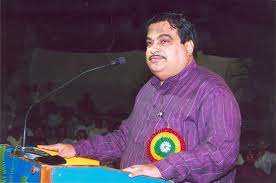 Nagpur News:
In last minute dramatic twist Nitin Gadkari resigned as BJP president and decided not to contest for the second term. Nitin Gadkari, who is facing charges of corruption, forced out of the race forBJP president's post and BJP leaders agreeing on the name of Rajnath Singh as the new BJP President.
In a late-night development,Gadkari issued a statement opting out of the BJP presidential elections scheduled on Wednesday, saying he did not want that charges against him should in any way adversely affect the interests of BJP. "I have, therefore, decided not to seek a second term as the BJP president," said Gadkari, who is expected to propose Rajnath Singh's name in the elections. Rajnath Singh is well accepted by RSS and BJP generation next leaders.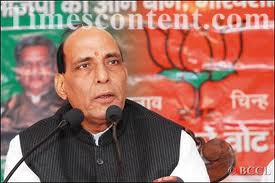 The move by Sinha, who had earlier demanded Gadkari's resignation in the wake of allegations of impropriety by his firm Purti Group, forced top BJP leaders including Sushma Swaraj, Arun Jaitley, M Venkaiah Naidu and RSS representative Ram Lal into a huddle to deliberate on the evolving situation.
62-year-old Rajnath, who had served as BJP president till 2009 before Gadkari, is also considered close to RSS and that appeared to have tilted the balance in his favour.
Sources said Gadkari is expected to propose Rajnath Singh's name for the top party post on Wednesday.
Gadkari bravely told reporters, ""I have decided not to seek a second term as the president of BJP. Whatever role the party gives me, I will fulfil that." "There has been an attempt to malign the image of BJP. All the allegations levelled against me are wrong," he added.
Mr Advani had earlier reportedly suggested that Sushma Swaraj be made the next president of the party, but it was decided that frontline leaders like her, Mr Jaitley and Gujarat Chief Minister Narendra Modi should not be pulled out of their current roles, sources said.