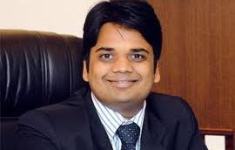 Nagpur News:
A leading power plant company, Sunil HiTech's joint Managing director, Sunil Gutte, has lodged a police complaint that some unidentified miscreants had threatened the company thrice by sending letters or texting them for extortion of Rs 1.5 crore.
A case has been registered against unidentified people for extortion at Sitabuldi police station.
Gutte, a resident of Law college square, claimed that their office have first received a letter on May 9, 2012. Police said that the letter has extortion demand of Rs 1.5 crore from the company and the extortionists has also warned them of destructing one of their office if the demands are not made. However, the company ignored the first letter. Later, the similar type of letter was received on May 15. This time too, the company ignored again.
On November 16, M N Mohanan, whole time director of Sunil HiTech Engineering Company Limited, received a SMS from an unknown number for same extortion money.
After discussing the matter with all officials, Gutte approached Sitabuldi police and a complaint was filed.
Police said that they have almost traced out the location of the number from which the text message was made.