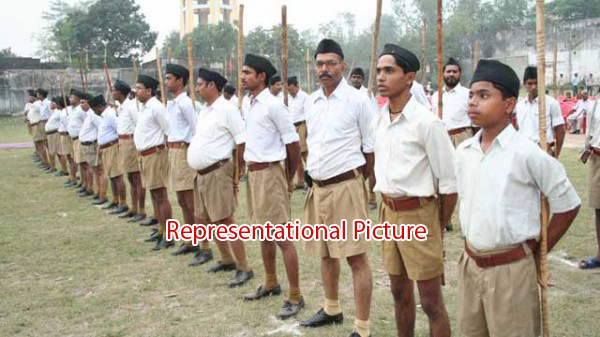 Nagpur News: A court in Nagpur discharged three activists of a local organisation for forcibly hoisting the tri-colour at the city RSS premises in 2001.
The trio was set free by the court of RR Lohia recently for lack of evidence.
Three activists of Rashtrapremi Yuwa Dal– its president Baba Mendhe, Ramesh Kalambe and Dilip Chattani — along with others allegedly entered the RSS premises in Reshimbagh in southern part of the city on 26 January in 2001 and forcibly hoisted the national flag there amid patriotic slogans.
The incharge of the premises Sunil Kathle first tried to stop them from entering the premises and later tried to prevent them from hoisting the tri-colour.
The activists initially told the RSS men there that they had come to pay homage to the RSS founder Dr Keshav Hedgewar but soon took out banners and flag.
They contended that RSS has never before or after independence, ever hoisted the tri-colour in their premises, even on Independence Day and Republic Day.
Offences under relevant section of Bombay Police Act and IPC were registered by Police against the trio, who were freed last week.