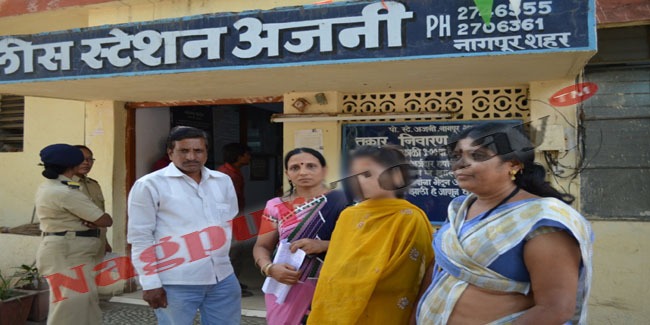 Nagpur News: She fell for his charm. Then, she married him in a temple. For a couple of months, they lived as a married couple. He made numerous promises. And then, he just left her after 'using' her. He called her to live with him in Nagpur. She came only to be stabbed in her back. They tricked her and filed a report in Ajni Police Station against her. She had no one to cry her heart out. Some social organizations came to her rescue and now helping her to get her rights back. This was a tale of an orphan girl whose story came to fore when she reached Ajni Police Station on Friday to file a report against the boy and his family.
According to sources, Priya (name changed) (20), a resident of Girls Hostel in Sitabuldi was working with a catering company. She used to travel to places due to her catering job. She had gone to Raipur a few months ago where she met Vaibhav Babarao Khobragade, a resident of Rahate Nagar Toli, Ajni. Soon, they fell in love. Vaibhav, who imposed as an adult, married her after winning her trust. They got married in a temple. He made physical relationship with her and lived for a couple of months as husband and wife in Raipur. A few days ago, he left Priya (name changed) at Raipur and came back to Nagpur on the pretext of some work.
When Nagpur Today scribe spoke to Priya (name changed), she said, after coming to Raipur, Vaibhav called her to come over his house. She came to his house at Rahate Nagar Toli. But, when she reached his house, he was nowhere to be seen. His father Babarao Mansaram Khobragade and mother Sushila threw her out of house and beat her black and blue. They refused to recognize her. They then filed a complaint with Ajni Police Station against Priya and claimed that she broke their door lock and made a forced entry. Police registered an offence under section 448 of the IPC and arrested her.
Social worker and President of Bahujan Manvadhir Sanghatan Balo Meshram came to know about Priya and bailed her out. She narrated her story to Balo Meshram who in turn assured to extend his help. He took her Ajni Police station and tried to file a complaint against Vaibhav for raping her and his parents for assaulting her. When Vaibhav and his parents came to police station, they claimed that he is a minor and so cannot get married. Also, Priya has no evidence of her marriage with Vaibhav. Vaibhav also refused to recognize her.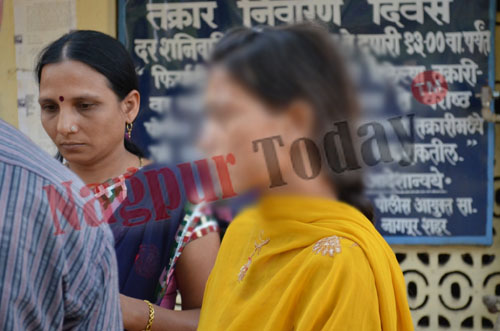 Ajni Police looked skeptical in registering the report in this case. Sohail Khan, Vidarbha President of Bahujan Manvadhikar Sanghatan,  Pravin Raut, Maharashtra Police Samiti and other women welfare organizations have extended their support to Priya. When contact Ajni Police Inspector Katole, he said he had no clue about the incidence and that he will take adequate action in the case.
After preliminary medical tests, Priya's two month pregnancy was confirmed. But, Vaibhav refused to accept their marriage and claimed that he is a minor. He submitted a school TC to prove that he is a minor. He also refused the allegation of rape.
Till filing of this report, Ajni Police have still not filed any report against Vaibhav and his parents.
… Ravikant Kamble