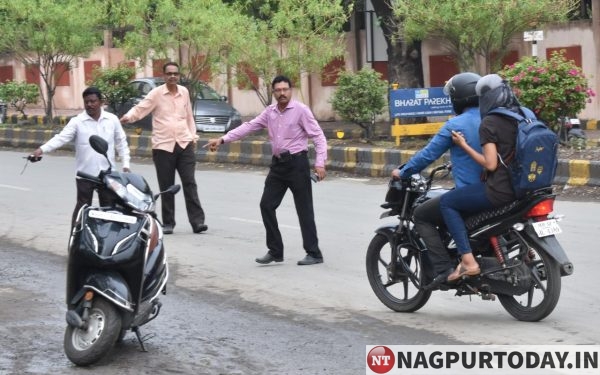 Nagpur: Following the instructions are by office of Commissioner of Police (CP) and Deputy Commissioner Police (DCP) of Traffic, the city police are all set to guard city's streets without traditional white uniform.
The instructions issued by Dr Bhushankumar Upadhayay (CP) and Gajanan Rajmane DCP Traffic states that from now on the cops have provisions to conduct traffic jumping action despite they are not wearing their uniform.
Though, it is a welcome decision as per to maintain traffic norms. However, with miscreants posing 'fake police' to draw money form gullible citizens, we can only hope no uncertainty surfaced in future regarding this issue.