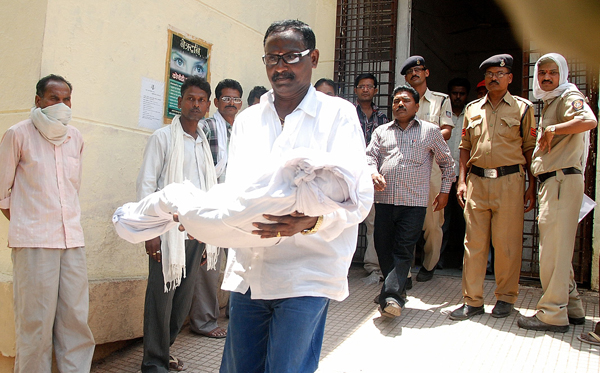 Two deep freezers at Government Hospital found "dead", body sent to Mayo,
kept there for full night, again brought GMCH, finally post-mortem performed
Nagpur Today: Even after death the 4-year old Gidiya, who was victim of brutal rape by a man in Seoni district of Madhya Pradesh and who was brought to Nagpur's Care Hospital, went through a torture of sort as the parents were running from pillar to post for the post-mortem of their dear child.
First her body was sent to Government Medical College and Hospital (GMCH) but was sent to Mayo Hospital as two deep freezer sat Government Medical College and Hospital were themselves "dead" (Not functioning). The Gudiya's body was kept at Mayo Hospital's deep freezer for the entire night. Before that the parents, already in shock and very sad over the death of their darling child, were forced to run from one hospital to another for post-mortem of Gudiya. Some hospitals had no facilities for post-mortem or deep freezers were not functioning at some hospitals. The parents who suffered the loss of their "Ladli" had to go through enormous difficulty on the part of lethargic Government machinery, too.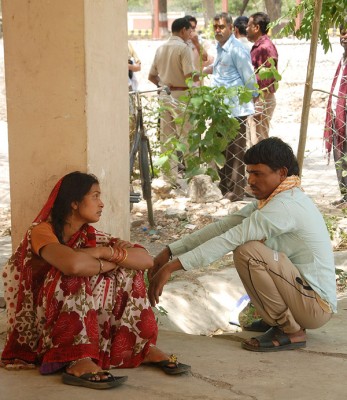 It may be recalled  the victim of horrible rape was declared dead by Nagpur's Care Hospital at about 7.45 pm on Monday after fighting for life for more than 13 days. Sitabuldi Police Station was informed about the death of Gudiya and the police completed all paper works by 9 pm. After the formalities were completed, the body of the child, accompanied by her parents and two policemen of Madhya Pradesh, was sent to Government Medical Hospital in a ambulance. After reaching the Emergency Department of the hospital at 10.30 pm, some paper works were carried out again and after half an hour when the time for keeping the body in deep freezer came, it was learnt that the two deep freezers of the mortuary were not working. The CMO of Emergency Department informed the parents about non-functioning of deep freezers and prepared refer papers  for Mayo Hospital at about 12.30 am of Tuesday. After reaching Mayo Hospital, the body of Gudiya was wrapped properly and was kept in deep freezer there.
POST-MORTEM PERFORMED: Finally, her body was brought to Government Medical Hospital in the morning of Tuesday and a team of doctors headed by chief of Post-mortem Department Dr Dixit, Dr Pathak and five other doctors performed the post-mortem. PSI Popte of Sitabuldi Police Station was also present during the post-mortem. After the post-mortem the body of Gudiya was handed over to her parents who left for their village Ghansor in Seoni district. The uncle of the child also accompanied the parents. Some policemen too went to Ghansor in the same ambulance at about 11-30 am today. (April 30)