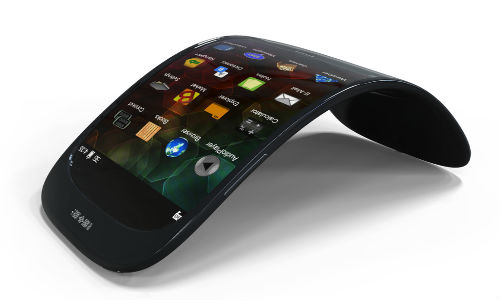 Mobile phones that can bend is this only a concept of imagination or is it a not too distant future? Actually, works on a shape-shifting phone is already going on and might come into the market sooner then you think. A research team led by
Dr Anne Roudaut and Professor Sriram Subramanian, from the University of Bristol's Department of Computer Science are working on such a device. The team introduces the term 'shape resolution' and its ten features, to describe the resolution of the mysterious device.
The team is apparently using shape resolution to compare the resolution of six prototypes that has been built using shape changing material. The device can bend at the edges to better fit into your palm. The scientists say that the device can even curve up into a sphere, which can be used as a stress ball. Dr Anne Roudaut, said touch screens will continue to evolve and will only be a matter of time before they will be able to change shapes automatically, depending on what they are being used for.
"The interesting thing about our work is that we are a step towards enabling our mobile devices to change shape on-demand," Roudaut, Research Assistant in the Department of Computer Science's Bristol Interaction and Graphics group, said.
"Imagine downloading a game application on the app-store and that the mobile phone would shape-shift into a console-like shape in order to help the device to be grasped properly.
" "The device could also transform into a sphere to serve as a stress ball, or bend itself to hide the screen when a password is being typed so passers-by can't see private information," said Roudaut.
The team intends to build higher shape resolution touchscreens in the future. They are currently investigation flexibility of materials.