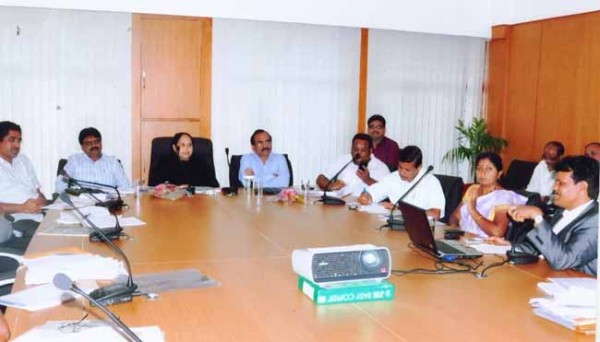 Nagpur News: The Deputy Commissioner and Head of Tax Assessment and Tax Recovery Department of Pune Municipal Corporation (PMC) Hemand Nikam said, "NMC coffers would certainly witness pouring of Property Tax revenue if the civic body brings maximum properties, which have not yet been assessed, under assessment through the provision of new Corporations Act and created more and more facilities for tax payers for hassle-free payment."
The PMC Deputy Commissioner Nikam said, "The PMC implemented the campaign for assessment of newer and newer of properties and recovery of Property Tax very effectively which proved beneficial thus resulting in a quantum jump in revenue collection by the PMC." Nikam was presenting the facts and figures in a meeting held in Chhatrapati Shivaji Hall of the Nagpur Municipal Corporation's (NMC) Headquarters in Civil Lines. The meeting was attended by Mayor Anil Sole, Deputy Mayor Jaitunnabi Ashfaq Ansari, Standing Committee Chairman Avinash Thakre, NMC Commissioner Shyam Wardhane, Ruling Party Leader Pravin Datke, Tax Assessment and Tax Recovery Committee Chairman Girish Deshmukh, Deputy Chairperson Divvya Dhurde, Corporator Praful Gurdhe Patil, Additional Deputy Commissioner Pramod Bhusari, Tax Assessor Shashikant Hastak, Adv Kasat, Adv Quazi, Assistant Tax Assessor C G Dhakate, V R Rewatkar, Assistant Superintendent Madan Subhedar and others.
The Deputy Commissioner of PMC Nikam further elaborated and said, "The PMC assesses the Property Tax on the basis of ready reckoner area rates. The PMC has carved out 53 Zones and has split them into 600 Divisions. The effective process has turned very successful and the PMC mopped up Rs 635 crore as Property Tax last year. Similarly, other positive aspects like issuance of demand note online, payment of Property Tax online, concession in tax amount if paid before time, etc helped PMC enormously in recovering the Property Tax effectively," Nikam asserted.