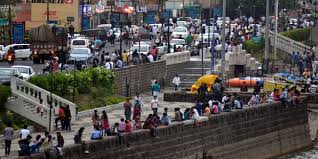 Nagpur News.
Tiff between the Futala Lake Shop owners Association and Sell Ads company- whom Nagpur Improvement Trust (NIT) has been given the contract of build-operate-transfer (BOT) project of Futala Lake, seems to have turning into gang wars. On Tuesday, a group of youths allegedly hired by Futala Lake Shop Owners Association attacked few workers of Sell Ads Company for claiming parking revenue from them.
Among three injured, one of them was suffered serious injuries and is under critical condition at Dande hospital at Ravi Nagar. On the complaint filed by Sell Ads company officials, Ambazari police has arrested four youths for the charges of rioting and assaulting. Abhay Sanihoe, Nikhil Dagor, Ashwin Turkal, all 19 and resident of Walmiki Nagar and Rahul Tamaskar, 23 from Dhantoli has been arrested.
Pankaj Rai from Sell Ads Company told that as per the contract by NIT, they have the right to take food stalls revenue, parking revenue and other entertainment revenues. Thus, they have made the pay and park schemes at Futala Lake. However, this has been opposed by the shop owners of Futala who have formed an association- Futala Lake Shop Owners Association.
"The shop owners claimed that they have information from RTI that as per the NI contract, the beautification company has no right to mark parking lot in blueprint and enjoy its revenue. Thus, they are not ready to pay and park," said Rai.
He told that in February, a worker from Sell Ads stopped some shop owners from parking without paying the charges. "It led to an argument between the shop owners and Sell Ads workers. Later, on Tuesday, again an argument took place over the same issue but this time, a gang of youths intervened and attacked the workers," told Rai.
Sources informed that the Futala Lake Shop Owners Association has hired the accused gang who attacked the workers.
Senior police inspector Anil Katkade of Ambazari police station told that they have been interrogating the arrested youths to know whether they are hired or had another dispute.