Top NMC boss reviews progress of Ramjhula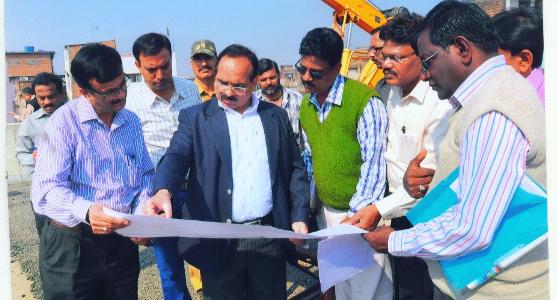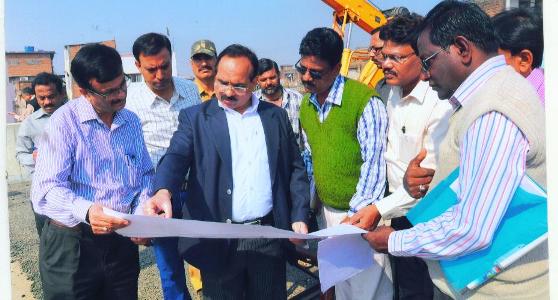 Nagpur News.
The NMC Commissioner Shyam Wardhane on Saturday reviewed the progress of Ramjhula construction being built from Mayo Hospital side to Jai Stambha near Railway Station. The work  of 14 cables out of total 27 has been completed and the work of two cables from Jai Stambha side of Ramjhula is going on in full swing. The NMC Commissioner directed the concerned officials to speed up joining and other works of Ramjhula once the work of two cables is completed. Similarly, the work on approach from Mayo Hospital side is going on speedily.
The NMC Commissioner, while reviewing the entire progress of Ramjhula construction, directed the contractor FCon Limited's Manager Arun Kumar to complete the works of approach on both sides of Ramjhula and the remaining construction of tracing and concrete within time by increasing the manpower.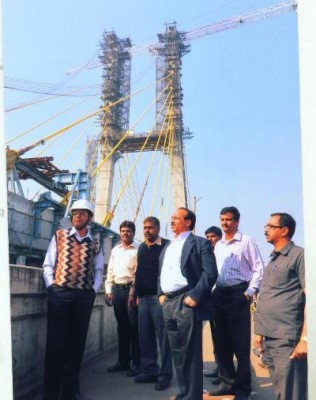 RAILWAY STATION ITWARI DAHIBAZAAR BRIDGE:
The NMC Commissioner then reviewed the construction work of Railway Station Itwari Dahibazaar Bridge. The construction work of the bridge from the side of Bastarwari Zade Square has been and the work of last stage in going on with tarring work almost completed. Wardhane directed the officials and the contractor install electric poles and whitewashing immediately.
Others who were present during the review of both bridges include City Engineer Sanjay Gaekwad, Estate Officer D D Jambhulkar, FCon's Manager Arun Kumar, RITES Company's Manger Sanjay Chaudhary, Dhantoli Zone's Assistant Engineer Mahesh Morone, Deputy Engineer Shakeel Niyazi, Vatan Singh Company's Reddy, Consultant S N Bombe, and other concerned officials.