Toll plazas in Mumbai refuse card payments, commuters shell out cash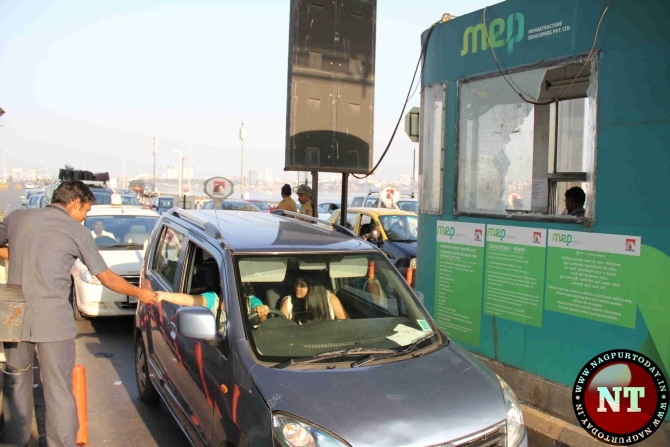 Mumbai : Despite of all the tall promises made by the Maharashtra government to encourage cashless travelling, not a single toll plaza around the country's financial capital Mumbai were ready to accept cards or indulged in mobile wallet payment options on the first day after toll collection resumed on since PM Modi's decisions relating to the ban on old Rs 500 and Rs 1000 currency notes.
Toll fee collection on national highways had been suspended until midnight of December 2 due to the confusion and disruption resulting from the sudden scrapping of Rs 500 and Rs 1,000 notes. However, at the stroke of midnight on Saturday (December 3), the toll collection services on all the national highways resumed.
Sagar, a commuter who was travelling from Mumbai to Thane said, "I had my last Rs 100 note which I had to give away because these people are not ready with debit/ credit cards. I actually wanted to buy a monthly pass for seamless travel across Thane and Mumbai but since these people do not have swipe machines I will have to give all that amount in cash which I don't have."