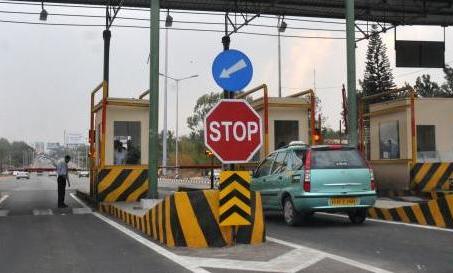 Nagpur news: There are 5 tolls booths present within 25 kilometers of Nagpur city, collecting heavy amounts of money from drivers every day, while the condition of roads remains very poor. At least one major accident occurs near city limits every day, and regular maintenance is not taken seriously.
Maharashtra State Road Development Corporation (MSRDC) functions under the Integrated Road Development Project (IRDP). MSRDC has established toll booths at areas like Vadi One, Vadi Two, Dabha, Vanadongri and Dighori around the city to take out the expenditure on roads. According to National Highway Authority (NHA) rules, two toll booths should be at least 80 km apart from each other, but the distance between toll booths in and around Nagpur city is around 25 kilometers.
MSRDC, which has constructed 74 roads in the city between 2001 and 2003, mandates that the distance between two booths must be 40 km and that toll can only be collected for an upper time limit of 25 years, 11 months. The Public Works Department is responsibility for maintenance of roads, the failure to do which can contribute to an accident, through such factors as the accumulation of debris on the road, the presence of potholes or other wear, deterioration or fading of road signs. When inadequate maintenance leads to an accident, however, Governmental Immunity is used as defense. There may also be issues of notice, where the governmental unit or agency responsible for maintaining a road is not aware of the dangerous condition, or has not had adequate time to respond and render the road safe.
Mannu Datta, fighting against toll recovery said, "Toll booths have completed their time limit, but are still collecting money from the drivers. Even when someone complains against them, no strict action is taken. They have the backing and clout of politicians."